The Housemates got down to business with nominations on Monday and Tanzania's Bhoke, Uganda's Ernest and South Africa's Luclay are up for eviction this week.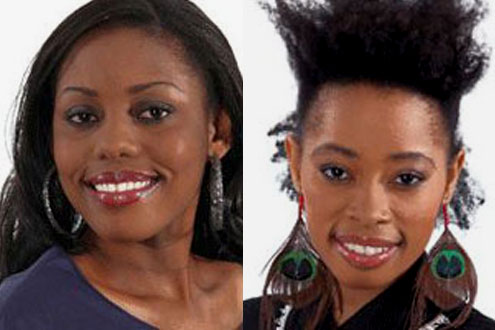 Head of House, Danny, had the final say, using his power to save his friend, Luclay and putting Miss P up for eviction in his place.
Karen kicked off the nominations by putting up Bhoke and Ernest.
Bhoke unwittingly returned the favour by nominating Karen and Bernadina.
Mumba put up Ernest and Danny and unwittingly again, Ernest chose Mumba and Luclay.
Head of House Danny nominated Miss P and Ernest while Luclay opted for Kim and Ernest.
Bernadina nominated Luclay because he had offended her by saying that he sent Lotus home. "I liked Lotus a lot and we were getting close." Her second choice was Bhoke.
Miss P chose Mumba "because I took my time and tried to get to know her and I didn't like what I found out, which is that she's sort of a backstabber." Her second nomination went to Luclay, "because I feel like he's a little bit destructive and also can be way out of line."
Nic nominated Luclay and Ernest as a duo because he felt that the pair's constant face-offs had brought a lot of distress among Housemates and made it uncomfortable to talk to other Housemates.
Kim nominated Luclay "because on Friday, he preached to the whole of Africa that he wants to go back home, so it's only fair for me to grant him his wish." Her second nomination went to Karen.
Alex nominated Ernest because of the weekend's confrontation with Luclay, "but mostly because of the type of expensive jokes he plays." His second nomination was for Bhoke.
When the dust had settled, Ernest led the nominations with six, followed by Luclay- five, Bhoke -three, Mumba and Karen -two each, Kim, Bernadina, Danny and Miss P -one each, while Alex and Nic avoided nominations altogether.
The winner of Big Brother Amplified, which is sponsored by Coca-Cola, will be named on 31 July, after 91 days of head-to-head competition.
—Bayo Adetu