Speaker of the Lagos State House of Assembly, Rt. Hon. Adeyemi Ikuforji, last night confessed he had excesses as the number three citizen of the state.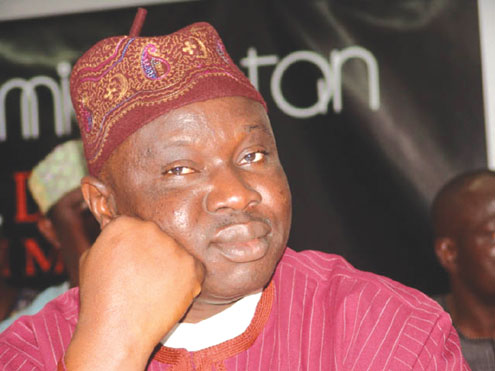 Ikuforji, while begging for forgiveness at the valedictory sitting of the House, also said as a result of these excesses, it would take only people who had the qualities of the state governor, Babatunde Fashola, to forgive him.
The speaker, who started his speech by saying whatever has a beginning also has an end, pleaded with his colleagues, the state governor, staff of the Assembly and members of the press to overlook areas of his weakness as he was ready for a change in the seventh Assembly.
"This House has done well. It has surpassed expectations, but we have our shortcomings and I feel happy a number of my colleagues have listed some.
"I think the greatest of the virus that plagued this House is its incessant lateness. We hardly sat at the time we adjourned to sit. Our 10am suddenly became 1pm, 2pm or even 3pm. I pray that goes to rest finally tonight and would never wake up again.
"I am most grateful to you my colleagues for your wonderful performance and co-operation and the experience and knowledge you made possible for me to acquire in the last four years.
"I have always said it that of all I have done in my life, the most difficult is politics which is even a lot easier outside the parliament, where lawmakers are free to display their political prowess without fear or favour.
"We are all human beings and are entitled to our moments of madness. Every House is entitled to it but ours has been judged to be one of the best in the world.
" I seize this opportunity to thank the governor of Lagos State, who I always call the governor of governors. With the revolution brought by the Assembly, it is only a governor who really means well for himself and for his state that would have tolerated some of my own excesses to the extent that Babatunde Fashola did" Ikuforji stressed.
He added that despite all that was done to Fashola, he still showed his love towards him and the House.
His colleagues had earlier for the first time since the last four years listed the challenges faced by the House, prominent of which was the issue of lack of respect for punctuality.
They stressed that this had caused some grumblings and had almost frustrated some of them while expressing their wish that such does not recur in the seventh Assembly.
—Eromosele Ebhomele