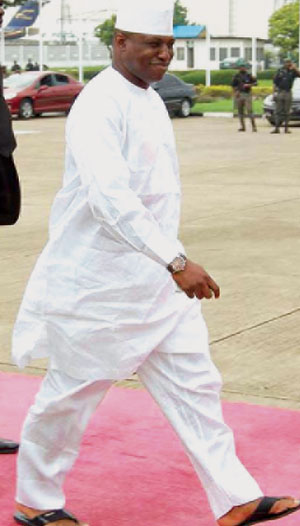 The Action Congress of Nigeria (ACN), Rivers State chapter says the arrest, and detention of the former Speaker of House of Representatives, Dimeji Bankole by the Economic and Financial Crimes Commission (EFCC) is a welcome development.
A statement issued by the party and signed by its acting Publicity Secretary, Jerry Needam, decried the colossal waste of the people's over N10 billion on additional quarterly allowances to self-seeking individuals in the name of legislators.
He said this huge money could be used to address more relevant and pressing needs of the Nigerian people such as deplorable roads, regular power outage, Federal Government/ASUU face-off that has kept Nigerian students at home for months.
The party equally invited the EFCC to further beam its searchlight on the activities of the 6th session of the Rivers State House of Assembly under the immediate past Speaker, Tonye Harry.
According to ACN, all the money approved by the Assembly to the lawmakers for various constituency projects cannot be accounted for, nor the projects executed.
The ACN wants the EFCC to ascertain the total amount of Rivers money allocated to the former Assembly men in the last four years under Tonye Harry, the names and owners of the various companies through which such constituency funds were siphoned.
Rather than show interest in the welfare of Rivers people through sound legislation to better the lives of the masses, the Tonye Harry leadership, ACN said, concentrated on milking the Rivers economy dry by embarking on jamboree overseas trips, fictitious projects and self-seeking ventures.
While lamenting the corruption infested leadership of Tonye Harry, the ACN insisted that the EFCC should act promptly so that this will serve as a deterrent to future occupiers of such public offices.
— Okafor Ofiebor/Port Harcourt