The police in Oyo State this afternoon declared the chairman of National Union of Road Transport Workers in the state, Alhaji Lateef Akinsola alias Tokyo and one of the union chieftains, Mukaila Lamidi alias Auxiliary wanted.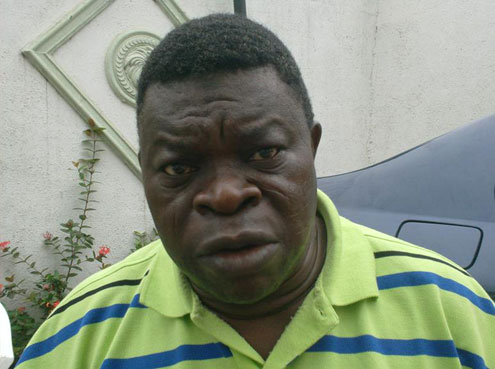 Declaring them wanted, the Oyo State Commissioner of Police, Alhaji Adisa Baba Bolanta said that the duo were declared wanted in connection with a case of conspiracy, arson, murder and illegal possession of prohibited firearms.
Bolanta who urged them to turn themselves in had offered undisclosed handsome reward for anyone who volunteers any useful information leading to their arrest.
He noted that it is time for the duo to be tried for criminal offences they had allegedly committed in the state, stressing that their action had caused the state so much grief that the law enforcement agencies could no longer watch hoodlums destroy the country.
He said that the police are holding the two NURTW stalwarts responsible for the recent crisis that occurred on Iwo Road which claimed the lives of a student doctor who came from the North for a conference, a pastor and others that lost their lives.
Bolanta disclosed that since the two NURTW factional leaders have resolved not to honour the invitation the command was left with no other option than to declare them wanted.
P.M.NEWS reliably gathered that as at the time of sending this report, police detectives had arrested close aides to the NURTW factional leaders while efforts are on by the police at closing in on the two wanted leaders.
Also, a warrant of arrest has been issued for the arrest of the duo.
"Could you imagine the loss of life and property all because of clash over mere motor parks? How can a right thinking person fully arm himself and go to 24 hours functioning motor parks knowing fully that there will be passengers there and open fire on them? Those that died, what did they do to warrant such untimely death? Several innocent people are lying in the hospital receiving treatment.
"What the NURTW is doing in this country particularly in the state is very unfair and as I have been advocating, all and sundry need to put their hands on the deck to address this problem once and for all," he said.
The police chief stated further, "I must let you know that we invited them yesterday to report themselves in the station but they refused to turn themselves in and that is why we are declaring them wanted."
Bolanta stated that apart from the two NURTW bosses, any other person involved in the crisis would be arrested and prosecuted.
Last Saturday at about 11pm, Auxiliary was alleged to have mobilised his men to attack Tokyo's men at Iwo road motor parks. In the process, they unleashed terror on people till around 8am on Sunday.
By Gbenro Adesina/Ibadan