The Housemastes had a field day with their nominations on Monday on M-Net's Big Brother Amplified, putting no fewer than seven of their number up for eviction this week.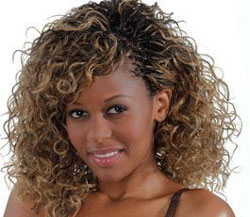 Confidence, Vimbai, Hanni, Millicent, Vina, Weza and Zeus all stand a chance of leaving the House after Head of House Lomwe saved Felicia and put Vimbai up in her place.
Lomwe's decision will no doubt surprise a few of the Housemates when he reveals it on Sunday, as many would have suspected that he would save Hanni, Vina or Zeus, particularly in light of his previous romance with Hanni.
Zeus was a common denominator in the nominations on Monday, picking up six nods from his Housemates. His attitude seemed to be the general reasons; while others felt that he was stiff competition.
Hanni had three nominations (from Millicent, Felicia and Sharon) while Vina, Weza, Millicent, Felicia and Confidence all had two Nominations each.
Vimbai, Lomwe and Wendall had one nomination each, while Sharon escaped unscathed this week.
Zeus nominated Vimbai and Weza, who both nominated him too.
Lomwe also nominated Weza, adding Confidence to his list because both are well-established "on the outside." Vimbai also nominated Confidence, saying that the Ghanaian "had said her purpose has been fulfilled and she's praying to go home."
Felicia was nominated by Hanni and Confidence, while Lomwe picked up his sole nomination from Weza.
—Bayo Adetu