The naming of Nigeria's new cabinet could take several more weeks because the Senate has gone on recess, undermining President Goodluck Jonathan's hopes of having a new administration in place quickly, Reuters has reported.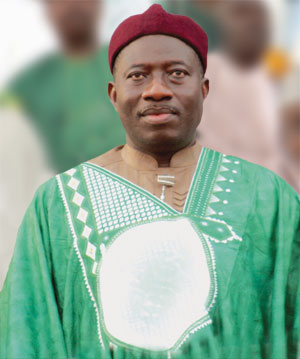 Jonathan's ministerial choices are being closely watched by both Nigerians and foreign investors who are keen to see a team capable of driving through badly-needed reforms in Africa's most populous nation and third largest economy.
Jonathan, who was sworn in for his first full term on May 29 after winning April elections, had said he wanted his new cabinet in place within two weeks and had been expected to submit his list of nominees for Senate approval this week.
But lawmakers went on recess on Tuesday, a day after the new parliament was inaugurated, to allow new offices to be prepared and seats in the chamber to be assigned. That means they will not be around to consider Jonathan's choices.
"The submission of the list has now been delayed because of the long adjournment of the Senate," a source in the presidency told Reuters, asking not to be named.
"The initial plan was to have it submitted this week and for the Senate to give it accelerated screening between Thursday and Friday so that the cabinet can be sworn in next week. But now they have adjourned until June 28," the source said.
Outgoing finance minister Olusegun Aganga and outgoing foreign minister Odein Ajumogobia are expected to be on the list, sources in Abuja have said. The choice of oil minister in Africa's biggest energy producer will also be keenly watched.
During the last government, Aganga oversaw the establishment of a sovereign wealth fund meant to better manage crude oil savings while Ajumogobia led calls at the United Nations for intervention to end a post-election crisis in Ivory Coast.
The Senate could in theory interrupt its recess to consider the list of nominees. No new spokesman for the upper chamber has yet been designated but one lawmaker contacted by Reuters said there was nothing unusual about the three-week recess.
"The seats in the Assembly have not even been numbered," he said, asking not to be named.
Civil servants are running ministries until the new administration is formed.
Critics say Nigeria's parliament is woefully inefficient, with high salaries and frequent recesses.
Senators' official salary in the last parliament was 1.4 million naira a month before tax in a country where most of the population earn around $2 a day.
The 109 members of the Senate also received a quarterly allowance of 63 million naira for ill-defined "constituency projects", travel and medical expenses, according to Nigeria's Policy and Legal Advocacy Centre (PLAC).