A pregnant woman (name withheld) has been stabbed eight times by a man identified as Austin over a N20,000 debt he was owing her. And the man is now on the run.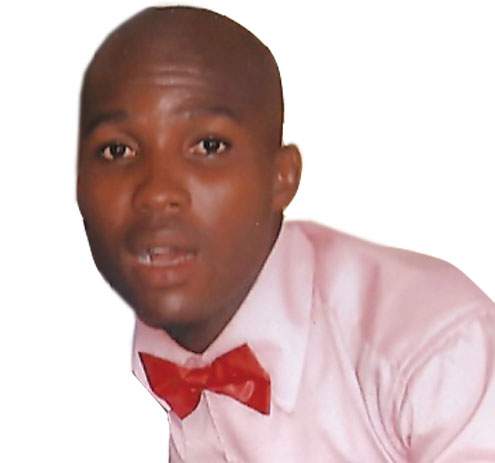 The stabbed woman, P.M.NEWS reliably gathered, was supposed to put to bed a week before the sad incident.
The incident happened at Olayemi Street, in Ayobo Ipaja Local Council Development Area, Ipaja, Lagos recently.
Austin, a resident of Redeemed Avenue, Olayemi Street, Ipaja has been on the run since the incident and the police at Ayobo-Ipaja police station where the matter was reported are looking for him.
Trouble repotedly started when the mother of one asked Austin, an Aluminium fabricator the money she kept with him pending the period she will put to bed.
Austin subsequently asked her how old the pregnancy was, a statement which infuriated her and she asked him to leave her apartment.
An argument ensued between them afterwards and Austin repotedly told her that before she embarrassed him over a N20,000 debt he was owing her, he will ensure that he killed her first.
The Aluminium fabricator was said to have entered into her kitchen, picked a knife and stabbed her repeatedly in her stomach and killed the baby in her womb, after beating her blue black.
According to the victim's husband Odia Innocent, "It was about 10:30pm on the day of the incident and a call was put through to my phone. I was at work because I was on night duty. When I picked my phone, a nurse at the other end asked me to speak with my wife. My expectation was that she has put to bed but unfortunately I got the shock of my life.
"My wife told me in excruciating pains that she was severely stabbed by Austin who was supposed to be a very close family friend. She couldn't talk much but was just shouting Austin repeatedly. I had no choice than to leave work and go to the hospital to ascertain what had actually happened.
"When I got there, I saw the gory sight of my wife with her intestine protruding from her stomach. She was severely stabbed in eight places and the baby in her womb died. She was later transferred to another hospital where a surgery was conducted on her," he said.
Speaking further, Innocent told P.M. NEWS that the bone of contention was the sum of N20,000 Austin was owing his wife and which he has refused to pay back to her when she needed the money.
Innocent said Austin even boasted to his wife that he has spent the money and there is nothing she was going to do about it.
He said: "my wife was lying on a mat in our sitting room at about 7 p.m. when Austin came in. Since he's a family friend, my wife was very comfortable with him, which was why she kept the money with him because I am always on night duty.
"So, when an argument ensued between them over the money she kept with him, my wife now asked him to leave our apartment but Austin was adamant, saying that he has misplaced his key because there was no light.
"Afterwards, he went to start my generator so that neighbours will not hear their argument. He then went to my kitchen, picked up a knife and came back to the sitting room and told my wife that before she embarrassed him over the N20,000, he will kill her first. He then stabbed her repeatedly in the stomach, in the presence of our two-year old kid.
"He hurriedly left after perpetrating the dastardly act. He forgot to pick his shoe and mistakenly picked my wife's phone instead of he's and locked her inside the house because she pretended as if she had died.
"After he had left, my wife struggled and crawled through the back door to seek for help from neighbours. When they saw her, they quickly arranged for a cab and took her to the hospital in the neighbourhood,'' he told P.M.NEWS.
"It was when they carried out an operation on her that they discovered that the baby in her womb was stabbed five times and her womb affected. Though the operation was successful" he said.
The woman is still receiving treatment in the hospital.
—Jamiu Yisa & Abeeb Ogunbadejo