With the event now just three weeks away, the question many fans and industry practitioners have been asking is "How did Mike Aremu get the great Kenny G for Sax Appeal?"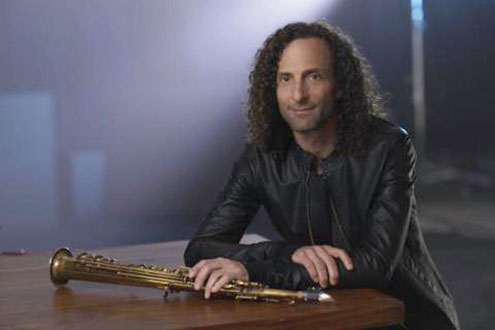 On behalf of Mike Aremu Vision, MAV, a team of dedicated singers, instrumentalists and performers, Aremu announced last week that "All is set for this year's edition of Sax Appeal and it promises to be one night you will never forget. To those that were at the event last year, we promised to bring Kenny G on board and it is my joy to announce to you that he will be performing in Nigeria for the first time this year".
The musician's announcement surprised many. Kenny G is big fish, moreso the bestselling act has never been to Nigeria.
"Getting Kenny G was really easy, my team and I agreed on having Kenny G perform at the 2011 edition of Sax Appeal last year, and then we began speaking to our very good friends at Wave FM in California, US. Sometime this year, we got to speak to his management team, and then they agreed to come to Nigeria in July. A couple of meetings and exchanges and here we are," Aremu added.
Aremu says seven of Kenny G's aides will leave their base in Vilnus, Lithuana on Friday 1 July to set up in readiness for his 2 July arrival from Warsaw, Poland, where he is currently performing. He is expected to come to Nigeria with an 11-man crew including sound engineers, back-up singers, security personnel and his management team.
And as fans and music lovers gear up for the event tagged: 'The Jazz show of the year', the organisers have confirmed that artistes from four countries —Nigeria, South Africa, the United States and England— are set to perform at the third edition of Sax Appeal.
Joining Kenny G on stage will be two-time MOBO Award winner Yolanda Brown, who last year teamed up with Aremu and Judith Sephuma from South Africa. With a brilliant performance by Sephuma laced with wit and charisma, the trio claimed the crowd's attention at the Shell Hall, MUSON Centre, Lagos on 24 July, last year, as Brown and Mike Aremu supported Sephuma's vocals with powerful saxophone solos.
Other acts this year include rising Nigerian singer Waje and South Africa-based Nigerian guitarist Kunle Ayo.
—Funsho Arogundade