Bishop David Oyedepo, the founder of Living Faith World Outreach Ministry, also known as Winners Chapel, is now the richest Nigerian pastor, reports said today.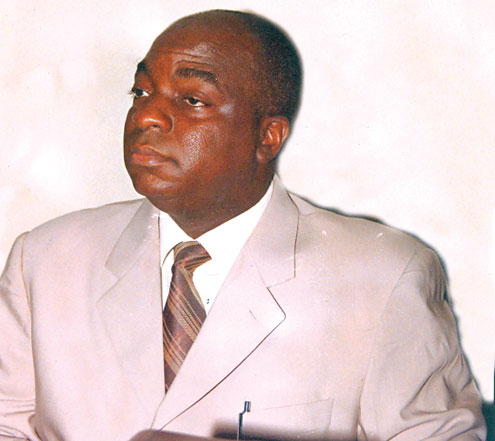 Oyedepo is officially said to be worth over N23 billion, a blogger with Forbes, the American magazine that keeps a tab on the world's rich, has revealed, following intense research.
But, those familiar with Oyedepo's immense wealth believe that N23 billion is a gross underestimation of the wealth of a man with a publishing company, two elite universities, four private jets, with a hangar at the Lagos airport and hundreds of thousands of worshippers nationwide who pay tithes, offerings and voluntary donations running into millions of naira every day.
Reports said Oyedepo once received a single donation of N400 million from a business tycoon based in Lagos.
Papa, as Oyedepo is known in his church, also owns several homes in London and the United States, according to the report.
The Forbes blogger, Mfonobong Nsehe, disclosed that the official wealth of five Nigerian pastors, including Oyedepo's, is between N31 and 37 billion.
"Preaching is big business. It's almost as profitable as the oil business," he said.
The wealth, he disclosed, covers various areas of business, from hotels to fast-food chains.
The Nigerian blogger said Bishop Oyedepo is followed on the rich list by Pastor Chris Oyakhilome of the Believers' Loveworld Ministries. He is worth between N4.7 billion and N7 billion.
"These pastors are flamboyant. You see them with private jets and expensive cars," the blogger said.
"Oyakhilome's diversified interests include newspapers, magazines, a local television station, a record label, satellite TV, hotels and extensive real estate," Nsehe said.
Three of the other richest pastors, according to him, are Temitope Balogun Joshua of the Synagogue Church Of All Nations, who is worth between N1.5 billion and N2.5 billion. He has a TV station, Emmanuel TV and sells tapes showcasing his miracle sessions to followers all over the world.
Matthew Ashimolowo of Kingsway International Christian Centre is worth between N0.9 billion and N1.5 billion.
Chris Okotie of the Household of God Church is worth between N500 million and N1.5 billion. He owns landed property in Lagos which is a money spinner. He is also said to receive frequent donations from celebrities in his church.
Nsehe said representatives of all the clergymen, except Pastor Ashimolowo, confirmed ownership of the assets he had listed on his blog. He said the pastors acquired their wealth from various sources, including their congregations.
"We have Nigerians who are desperate, looking for solutions to their problems. They go to church for salvation, redemption and healing and pastors sometimes take advantage of them," Nsehe said.
The Pastors' Rich List
Bishop David Oyedepo
Affiliation: Living Faith World Outreach Ministry, aka Winners Chapel
Estimated net worth: $150 million (N23 billion)
Chris Oyakhilome
Church: Believers' Loveworld Ministries, a.k.a Christ Embassy
Estimated net worth: $30 million – $50 million (N4.7 b – N7b)
Temitope Joshua
Church: Synagogue Church Of All Nations (SCOAN)
Estimated net worth: $10 million – $15 million (N1.5b- N2.5b)
Matthew Ashimolowo
Kingsway International Christian Centre (KICC)
Estimated net worth: $6 million – $10 million (N0.9b- N1.5b)
Chris Okotie
Church: Household of God Church
Net worth: $3 million -$10 million (N500 – N1.5 b)
—Simon Ateba