Alhaji Akeem Ola Balogun the boss of Olasco Films, the major marketer of Funke Akindele's works, spoke about his relationship with the actress, the film industry and other issues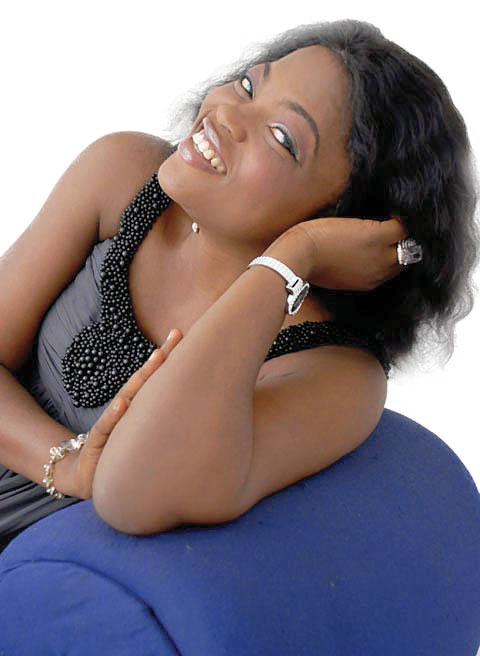 How long have you been in this business?
Well, I have spent over 21 years in the movie industry and marketed top films like Awo Ekun, Aje Meta, Eta Inu, Agbefo, Jenifa and Omo Gheto, among others.
How did you venture into film production?
I loved watching films and when I was in the secondary school, I started trading in American and Indian films. I later learnt to produce films through a friend called Alhaji Toyin Usman.
You are the first marketer to release a film on DVD, why did you do that?
I decided to do so to curb piracy which has been eating deep into the industry. The film released on DVD is entitled Eku Meji and it is coded.
Has it helped so far?
It has been able to reduce it a bit, because the pirates too are not relenting in their efforts, they still find a way of reproducing the film in pirated form.
How do you intend to eradicate this cankerworm called piracy?
We have been trying our best by raiding them, yet they have not stopped. The method we want to use now is to appeal to them through some of their leaders in Alaba international Market.
As a former chairman of Yoruba Films and Video Marketers Association in Idumota, Lagos, what did you do during your tenure to fight the menace?
I tried my possible best to fight piracy, in fact, it was not as pronounced then as it is these days.
Why is it so rampant nowadays?
Because the Yoruba movie industry is growing at a faster rate and the pirates want to feast on it.
As one of the major marketers in Idumota, how much have you lost to piracy?
I cannot say precisely, but by rough estimate, I would have lost over N20 million.
How did you get money to invest in films?
I have passion for movies, so whatever I get, I re-invest it in the industry because I know it will get better.
Which of your films gave you the highest returns on investment?
I will say I am lucky because all my films do well, but I became more popular after releasing Aje Meta, Apaadi and Jenifa.
No doubt, you made more money from Jenifa, who owns the film?
Jenifa is Funke Akindele's film. She wrote it, while I marketed it.
Did you market any of Funke's films before Jenifa?
Yes, I marketed Eta Inu, Agbefo and others.
How was Jenifa conceptualised?
The idea came from Eta Inu. We got the inspiration to produce Jenifa because both are campus stories. A character in Eta Inu was called Alabama.
How did you meet her?
We met a few years ago when she did a film entitled Ojo Ketala. When she brought the film, we could not strike a balance concerning the issue of piracy, so she took it to another marketer and it was when she wrote Eta Inu that we started working together.
What is the relationship between the two of you like?
Very cordial, she is my main producer while I am her sole marketer.
But people are of the opinion that you are doing more than that, I mean dating?
No, when the rumour came, I just laughed it off because there is nothing like that, what we focus on is our future, which is very bright.
How much did you spend on Jenifa?
We spent up to N5 million, while on Return of Jenifa, we have invested about N20 million naira and it has not been concluded because we are still going to shoot about three scenes more which will gulp up to N2 million.
Who brought the idea of bringing in Denrele Edun, Banky W and others?
It was the producer, Funke, you know that she is a crossover artiste and she is of the opinion that it will further enhance the popularity of the film.
How do you feel seeing your artiste being a Glo Ambassador?
I feel great and thank God that my artiste endorsed a big product like Glo, It is my pride and a great achievement.
Has that affected your relationship?
No, she is a cool-headed person, in fact, it has further strengthened our relationship because after the Glo stuff, she has produced Omo Ghetto, Kiyenra and other films.
We learnt that there was a disagreement between you and her over the Return of Jenifa?
There is nothing like that, we have worked and still working together. You know, when somebody achieves something great, some investors will go to her to tap from it but she stuck to her guns and remained my artiste. She believes in me while I also believe in her. We have been together for a long time and have a target.
Has her breakthrough affected you financially?
Oh yes, because the more she becomes popular, the more I make money.
Do you have a contractual agreement with her?
No, just an understanding.
Why are you so close?
Because we understand each other.
But some producers complain that you marketers exploit them?
No, maybe the person does not have a good job. If your work is good, people will buy and you will make more money.
Why do marketers run away from producers selling jackets to them outright?
There is always a problem because the producers believe that we sell more than we declare, but if it is outright sale, you earn what you sell.
Why do you release films on weekly basis?
There are many marketers, so we can't afford not to release at intervals.
How do you see the film industry in the next ten years?
It will get better, but the pirates have eaten deep into the industry.
What have you gained and lost as a marketer?
Glory be to God, I have gained and have lost and that is business for you, but I thank God, that has been my secret.