Suspected members of a radical Islamist sect, Boko Haram, which bombed Nigerian police headquarters on Sunday opened fire on a crowd of card players killing two in a northern city, a senior military officer said.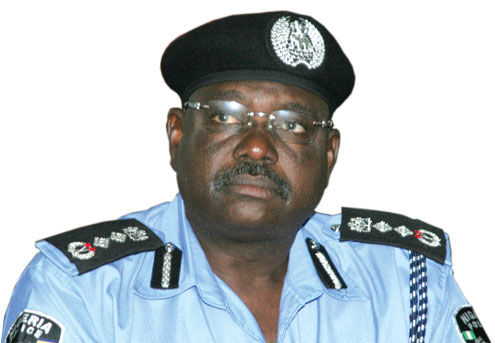 Two motorcycle-riding gunmen suspected of being members of Boko Haram pumped shots into a crowd of people playing cards outside a house in the city of Maiduguri and disappeared into alleyways, said the officer who did not want to be named.
"The group of men were playing cards under a tree outside a house when two men on a motorcycle believed to be Boko Haram members opened fire on them, killing two people and seriously injuring five others," the officer told AFP.
"The attack is a typical Boko Haram (shoot-and-run) style," the military officer said.
Boko Haram claimed Nigeria's first suicide bombing last week Thursday, which killed several people at the police headquarters in the capital Abuja.
The sect has staged attacks targeting government institutions, politicians, churches and beer drinking spots in what has become a low-level insurgency since last year. Dozens of people have been killed.
Card playing among young men is a common pastime in the scorching hot Maiduguri and many other northern cities where friends hang out under trees in the afternoon and play.
Meanwhile, in a bid to prevent bomb attack in state, Kaduna Police Command has deployed more armed policemen and anti-bomb squad personnel to major areas identified as potential black spots.
A joint team of armed policemen and soldiers were seen this morning around the Sir Kashim Ibrahim Government and Usman Hassan Katsina State House, Kawo, the police headquarters and major roads in the state.
Following the police Headquarters bomb attack by Boko Haram last Thursday, the police command has remained vigilant with constant patrols across the nook and crannies of the state .
The Kaduna Police Public Relations Officer, Aminu Lawan who spoke with P.M.NEWS said the police in the state are not ready to allow any security lapse, especially during this period when the bombers have embarked on "suicide mission."
According to him , intelligence report revealed that the Boko Haram sect plans to attack some northern states and Kaduna was listed among the states.
"It is against this background we have taken adequate measures to check and monitor the state to stop the attackers from carrying out their threats," Lawal stated.
He, however, assured the residents that the police are fully prepared to secure life and property but advised and urged everyone to be vigilant and watchful of any suspicious move by anyone.
He also appealed to the citizens to report any suspected bomber to police immediately.
Lawan told P.M.NEWS that the police are not only combat-ready but also equipped to ensure the bombers don't succeed in carrying out any attack in the state.
—Adi Femi/Kaduna with agency report