Militant leader, Henry Okah, on Tuesday told a Johannesburg Magistrate's Court that he would call 103 witnesses from Nigeria to testify in his defence.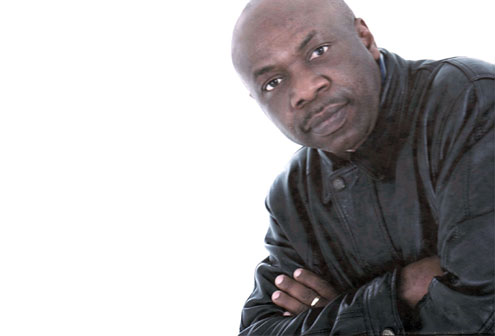 Okah is facing terrorism charges in relation to the Oct. 1, 2010 twin bomb blasts in Abuja.
Okah is slammed with charges of delivery, placement and detonation of explosives which occurred during Nigeria's 50th independence day celebrations, as well as an alternative count of conspiring with others to do so.
The prosecution, at the last adjourned date, told the court of plans to bring additional charges relating to terrorism, terror financing and possible money laundering against him in connection with the March 15, 2010 explosions in Warri, Delta State.
Okah's counsel, Rudi Krause told the court on Tuesday that Okah needed the witnesses to be subpoenaed to South Africa where they could testify free of intimidation.
Krause presented the list to the court.
The counsel told the court that the list he presented was a preliminary one but was brought early to give the prosecution sufficient time to prepare as Okah needed them to testify in the court.
He said the witnesses might not be able to testify freely in Nigeria, adding that at a later stage, he would provide further details of the witnesses to the court.
Krause also told the court that Okah was ready to go on trial and would not want the case delayed, adding that the conditions in which he is now being held were harsh.
He said that since cell phones were recovered in his cells in February, he had been moved to a punitive cell where he could not communicate with people and did not see sunlight.
Krause said Okah was alone in a cell which was for over 40 people noting that his requests for medical attention had continued to be ignored by the prison authorities and his condition was progressively getting worse.
"He can't speak to anyone, he sleeps on a concrete slab with a little mattress provided in the cell with no windows, no sunlight and his injury is getting worse,'' the lawyer said.
Krause said he was told that a doctor who was assigned to see him had later withdrawn his services when he was told that the person he was to see was a security risk.
He urged the court to make a note on his detention warrant to indicate that he be given medical attention.
Krause also urged the court to rule that the case will no longer be adjourned at the Magistrates' court again after the prosecution urged for more time to finish investigation and bring proof of indictment against him by Aug. 24 ahead of the Jan. 30, 2012 trial date.
Earlier, the prosecutor, Mr. Shaun Abrahams, told the court that the state required more time to conclude its investigation as it was awaiting some information from service providers and two unnamed countries.
He said the trial date had tentatively been set for Jan. 30, 2012 and said the state was not delaying the matter.
Abrahams also told the court that Okah had lost a bid for a leave to appeal against denial of his bail at the High Court last week and had indicated that he may approach the Supreme Court of Appeal.
He said that measures had been put in place to enable Okah to have access to medical help after the doctor earlier assigned to him withdrew.
Abrahams said the list of witnesses presented by Okah's counsel was so long that if followed through might make the trial take up to between three and four years.
He assured that proof of indictment will be served on Okah by Aug. 24 which was still within the nine month period from February which the prosecution promised to conclude its investigation.
Magistrate Hein Louw in his ruling, refused to rule that the adjournment for more investigation requested by the prosecution must be the final one.
He said he could not do so since they were still awaiting information from two countries which was not within their control.
Louw however said this did not mean he would allow further adjournments for investigation as he could decide to order the prosecution to go to trial even if they claimed they were still investigating.
He said that in all likelihood, the trial would proceed on Jan. 30, 2012.
Louw said since both parties had agreed on the issue of medical treatment, he would endorse the warrant to reflect that Okah be granted access to it.
He adjourned the case to Aug. 24 to allow for further investigation by the prosecution and serving of proof of indictment.
The Southern Africa correspondent of the News Agency of Nigeria reports that Okah was arrested on Oct. 2, 2010 in Johannesburg and appeared in court on Oct. 4,2010.
He applied for bail but was denied as the South African authorities said they had a good case against him and were sure they could get a conviction even though Okah argued to the contrary.
The state during the bail application, said they had evidence of phone call and e-mail contact between Okah and suspects held in connection with the explosions in Nigeria.