With the influx of young artistes into the Nigerian music industry carving a niche for oneself could be a Herculean task unless one has the passion and talent to be a world beater. And that is what Ezike Louis Chigbo popularly known as Leo Sec, has done.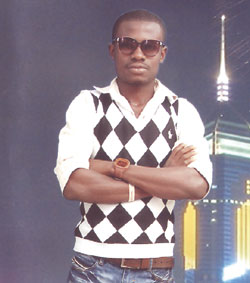 His single, Wole Wa and Omalicha, simply explain his talent and passion for good music which he began in a local church, Blessed Tansi Catholic Church, Agidingbi, Ikeja, Lagos.
The Lagos State-born artiste has decided to actualise his dream of becoming a musician of class, more so that his works have begun to enjoy air play on some FM stations in Lagos. While the fine combination of pop, rhythm and good lyrics give him an edge over some new comers in the game, the perfect blend of English language and local dialects including Yoruba and Igbo, underscore his versatility.
Speaking on the works, Leo Sec said he is natural, while claiming to draw his inspiration from the experience he's had in life, from God and also from the late rapper, Dagrin.
With his album set to be released at the end of the year, his fans and other lovers of music are in for more surprises.
"I have taken time to work carefully on these singles and I know that they will go places,"
The singles, produced by Masterminders, feature artistes like T-Shy and Three Kiss.