President Goodluck Jonathan has appealed to Nigerians to be patient with him as he will be taking some hard decisions in transforming the economy of the country.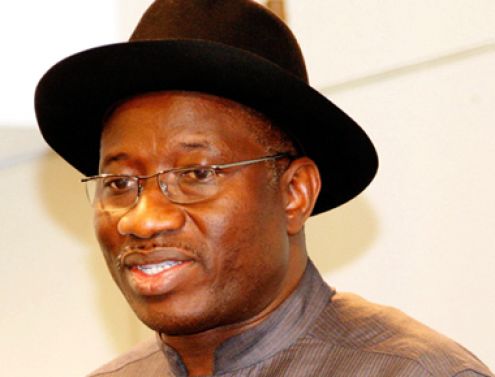 He stated this today at the official commissioning of May/Baker Pharmaceutical Centre in Ota, Ado Odo/Ota Local Government Area of Ogun State,South West Nigeria.
He said the decisions at the initial stage may cause minor inconveniences, but gave an assurance that the end will justify the means and will be rewarding.
According to Jonathan, "I want to appeal to Nigerians to bear with me with the decision for now, the end will be rewarding just as it happened in Uganda and China.The government will continue to protect the local industries and encourage local manufacturers through the provision of enabling environment for business to thrive by tackling the problem in the power sector and other factors affecting the private sector."
He stated that this is among the reason why he is taking his time in appointing a very strong economic team in his cabinet.
The President maintained that Nigeria will no longer be a dumping ground as it will encourage local industries to flourish.
President Jonathan said: "our government will constantly consult the private sector in taking some vital decisions. The Federal Government will prefer to give waivers to companies which, despite operating under difficult conditions, still provide power, water and security for themselves and their staffs than companies that are importing rice and other consumable products.
"The country cannot achieve vision 2020 and be a leader in Africa if the nation imports most of its industrial needs."
In his own remarks ,the Ogun State Governor, Ibikunle Amosun gave an assurance that the state government will encourage and assist investors in the state to recoup their investment with viable and encouraging incentives.
"We are expecting you to partner with the state government to address the issue of unemployment. I will implore the management of this company to give prefernce to qualified indigenes of the state in their employment policy. I want to inform the organised private sector in the state that you will soon be invited to a round table conference to agree on the various ways in which the government can support you."
The governor promised that industrial land will be made easily accesible to companies that seek to establish new plants or expand their operations.
Some of the dignataries at the commissioning includes the Lagos State Governor, Mr. Babatunde Raji Fashola; Deputy Governor of Ogun State, Prince Segun Adesegun; Speaker,Ogun State House of Assembly,Hon.Surajudeen Adekunbi;his deputy,Hon.Tola Banjo; T.Y.Danjuma,Chairman,May/Baker Nig.Plc.,Olota of Ota,Oba Alabi Oyede, D.G.(NAFDAC),Dr.Paul Orhii,D.G.(SON),Mr Joseph Odumodu among others.
By Abiodun Onafuye/Abeokuta