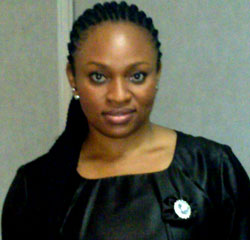 I have never failed to ask this question whenever I am speaking to singles on relationship matters. I have come to the realisation that many people, especially women, go into relationships either for the wrong reasons or no reason at all.
A good number of ladies go into relationships just because their friends are into it and so they should play along. Others go into it because their body calls for it and this is natural. But it is only a few out there who go into relationships with the opposite sex for the right reasons.
In this article, I am talking about relationship with the opposite sex and not homosexuality. Beside the fact that you got attracted to each other, shared common interest, and fell in love with each other, what really are your goals for the relationship? It is always important to be open and share your expectations with your partner once that stage of infatuation and falling in love is over.
This is one thing that is lacking in the lives of Nigerian ladies. We all want to be and act civilized, but we are still living in the past. A good number of us are shy to open up and say what we have in our minds because we don't want to be seen as one of those desperate girls. I don't think you should bother so much about people talking or that guy seeing you as one desperado just because you open up on your expectations.
I know you are too afraid and extremely careful not to lose him again. But girl, if you don't talk about these things now, they will come back to hunt your future. I believe any lady who really understands herself and her worth should be able to let a man know whatever she has in her mind. A lot of us are in relationships with people thinking and believing we are very happy, but deep within us we know we are not. You are in that relationship, but you still have your eyes out there looking for a better deal. Why the deceit and pretence? Isn't it better you call it a quit since you have seen it as not working?
I know there are times compromise becomes necessary, but there are also issues that need no compromise. Though it is important to understand your partner's expectations and goals, it is more important to keep in touch and always have in mind what you really want from the relationship. Losing your direction can cause you to stay in a relationship even if it no longer fulfils your needs and desires.
Women keep lamenting of men treating them as rags in their relationships. The problem is not from the man; you are your own problem. I have been there and I know what I am talking about. Nigerian women, especially women from the eastern part, are brought up to believe that all a woman needs in life is marriage to a wealthy man. This is why you see young girls getting married while in junior secondary school and the parents are there rejoicing over her. What do you expect from that kind of relationship? She gets married to a man in Onitsha Market or Idumota just because he has some cash to throw around. The life of this girl comes to a halt as she becomes the baby making factory she was created to be and possibly end up inside the market. At such a tender age, does that girl have any expectation from her relationship?
Age has a way of teaching people some good lessons in life. A girl needs some level of exposure and maturity to be the best in her relationship. But there are also some ladies who are still being tossed about by every wind of complement from men. These ones are adults, they have gone through series of heartbreaks from men, but have refused to learn their lessons. They go on making worse mistakes just because they are too desperate to look before they leap.
I am not trying to preach intolerance or gender equality in relationships. I am one person who believes there is a place in every relationship, kept for the man alone. I don't like the idea of women trying to become men, but I also believe a woman should be respected and adored for her best to come out. I know you don't want to lose that man and you are so much in love with him that there is no life without him. But girl, you are still living in the dark when it comes to the realities of relationships.
Before I go on, I must say this; it is not the duty of a woman to love the man crazily. Hmmmm; what is Amara trying to say here? The duty of your man is to love you and love you like his own flesh and body while you spend time in submitting and honouring him. But the problem we have these days is that the ladies have taken the place of men in their relationships. We profess love more than fifty times a day; don't get me wrong, you should do that, but don't bring yourself down to the point where you are the one talking the man into a relationship with you.
You are an expert in getting men to love you and now you have this guy you are attracted to and you are not ready to let go. You keep disturbing his lines even while he is busy at work. Let me tell you what happens when you eventually end up in marriage with him; you will spend the rest of your life struggling to keep the relationship. Become the woman you are created to be and you will see him running tirelessly after you.
When I talk about setting standards and goals in relationships, I am not talking about taking yourself to an invisible mountain where no normal guy can reach you. I have heard girls talk about their expectations in a relationship. It is really sad that we have women all over the place, but only few are "real women". I know you have constantly maintained a particular status even when you have no job. I know you have taken yourself so high in life that coming down would be very degrading to you. But that has become your problem and as long as you remain on that mountain, no hope for you girl.
You have lost great men just because you don't want to face reality. I know you want to ride in those posh cars like your friends who are married to big time drug barons and fraudsters, I know you want to move from one country to the other on holidays; they are all good expectations, but girl, what about developing yourself? I also want you to take time out and get to know how happy those your friends are with all the material acquisitions.
I see very responsible ladies from good homes get hooked to men who are nothing but nuisance to the society. You must have got yourself into it out of greed or probably in ignorance. You must set your standards and refuse to go below your expectations in life just to please a man. I have never gone clubbing and so I will never have anything to do with a man who moves from one club house to the other.
I don't like alcohol, especially beer, and so I can never stoop so low to having a relationship with a man whose fridges are filled with bottles of beer. I like privacy and so I don't have to get attached to a man who loves partying and who has no secret. I can tolerate a lot of things from people, but there are no-go-areas when it comes to my life.
I know people will tell you that setting standards is one of the reasons ladies remain single for a very long time. A man who loves you and appreciates class and knowledge will ever appreciate you. When a man knows that even in your dating relationship with him, there are no-go-areas, he will do everything possible to keep you because it is rare finding women who have maintained their policies in life when other women are getting carried away by sight. This tells every responsible man that you are for keeps.
A good number of ladies have thrown away their godly heritage and family values just because they want to please a man. You were brought up not to stay out late at night and you maintained that until you met the guy who keeps you out and awake all night. Do you think that is the kind of man you need for a serious relationship? A man who takes you from one club to the other and from one party to the other will live the rest of his life that way.
The problem with us is that we always ignore the red-flags in our relationships and blindly go into marriage without getting them sorted out believing he is going to change. Please get ready to cope with his lifestyle because he is not going to change. By the time you get into that relationship and start moving from one prayer house to the other for solution, please remember you read this article someday. God has given us the ability to see problems and look for human solutions first. But we see these things and overlook them only to go back and start disturbing the pastors for prayers when the time comes.
I see girls get married just for the physical. I am one person who doesn't look at the physical, but if you are the opposite of me, it is not a problem at all. You can check out the physical-the rides, houses, six-pack, fashion sense, Queens English… But remember that all these will be gone someday living only the spirit. I know of a girl who got married to a top Abuja socialite just because of his wealth. This very young girl today is regretting everything about her life and the relationship. She dumped her school boyfriend who just started working in a bank. She turned some of us to enemies because we tried to change her way of reasoning, but today she is looking for us.
Yeah, she had the talk-of-the-town wedding that she had always dreamt of, but after the honeymoon and the properties abroad, she is living a miserable life today. Remember, she left her best friend for this money bag. Girls, there is nothing as sweet as you getting married to your best friend.
There is more to life than having Ovation Magazine dedicating all the pages to your wedding. There is more to life than the money in the bank. There is more to relationships than getting married to a total stranger whose lifestyle contradicts yours.
You can only enjoy marriage when you get into it with your best friend. If he is not rich now, never look down on him because you may be the carrier of his blessings and he will someday make it because he is focused. My fellow Igbo girls, please end the search for the man with X6 and Rolls Royce. It is time we began to think of developing ourselves and not looking for a man to devour with the help of our parents.
I shall, next week by the grace of God, help you with those goals you need to set in your relationship.