After a glitzy premiere that brought together the glitterati of Nollywood and celebrities at the Silverbird Galleria in Lagos, the anticipation for Kiss and Tell, the movie by Emem Isong and Monalisa Chinda, keeps growing.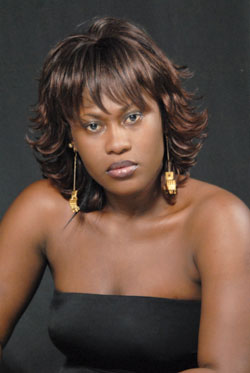 Featuring A-list Nollywood actors like Desmond Elliot who also directed the movie, Monalisa Chinda, Nse Ikpe-Etim, Uche Jombo, Joseph Benjamin, Bhaira Mcwizu, Darlene Benson and others, Kiss and Tell took guests at the premiere through a crescendo of fun and laughter, which they would not forget in a long while.
The movie will start showing in Abuja, Lagos, Port Harcourt and other parts of the country next Friday.
Speaking on why the movie did not start showing immediately at the cinemas, Monalisa Chindasaid: "We love to do things the right way and we do not want to take the movie to the cinema and then withdraw it again. We just wanted to take our time to put everything in place before the movie starts to show at the cinema."
In Kiss and Tell, Iyke (Joseph Benjamin), the ultimate player in the game of women runs Blue Quest with his friend Bernard (Desmond Elliot). Their friendship, however, does not apply to their firm. Iyke, who prides himself as the ultimate player per excellence met his match, perhaps more than he bargained for, in Delphine (Monalisa Chinda), a divorce lawyer who is a divorcee herself. Iyke is about to lose a bet, the controlling shares of Blue Quest. He has to win or lose all.
—Funsho Arogundade