Governor Sullivan Chime of Enugu State has sworn-in 25 Commissioners and 12 Special Advisers to serve in his new administration.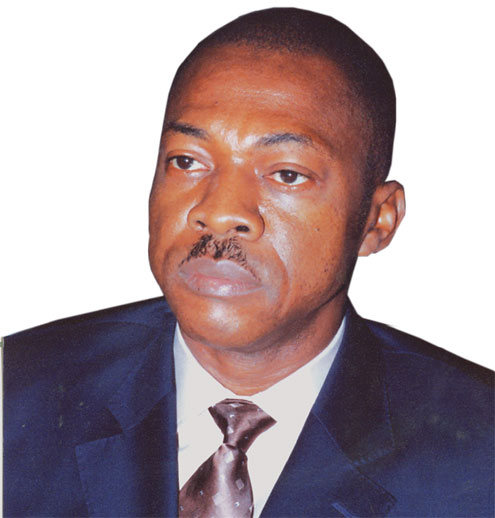 During the ceremony yesterday, the governor declared that he would not have wished for a better team of highly qualified individuals to work with.
He, however, gave the new government officials a stern warning to avoid corruption and laxity or face an early exit from the cabinet.
Addressing the officials shortly after they were sworn-in, the governor said that even though much had been accomplished in his first term, a lot more needed to be done in the new dispensation and that the nature of the task ahead required all the diligence and dedication that could be mustered to accomplish it.
Describing his first term as a period of learning, Chime further stressed that the business of government would be attended to with much more seriousness than in his first term and warned that any of the new officials who was found wanting in his duty would be shown the way out.
He said: I want to assure you that in this term, we will be more serious than we were in the first term. We took time to look at your credentials and I can say that no person can wish for a better team to work with. So it is obvious we mean business this time around. This is no time for politics. I declare zero tolerance for corruption and for lackadaisical attitude to work. Everybody must sit up and if we find that you are not up and doing, then you may leave us."
Chime further urged the appointees to ensure that they declare their assets before resuming duty.
He disclosed that they will be attending a retreat next week to help prepare them for the onerous task ahead.
Responding on behalf of his colleagues, the new Attorney General and Commissioner for Justice, Mr Anthony Ani, thanked the governor for giving them the opportunity to serve the state and assured him that they would meet his expectations.
The new officials of the state government and their respective portfolios are as follows:
SPECIAL ADVISERS
| | | | |
| --- | --- | --- | --- |
| S/N | Name | Portfolio | Remark |
| 1. | Engr. Donatus Ofobuike Ude | Rural Development and Community Relations | |
| 2. | Dr. (Mrs) M.S.C. Okolo | Health | |
| 3. | Mr. Innocent Okezie | MDG | |
| 4. | Prof. Ike Nnia Mba | Diaspora and Special Projects | |
| 5. | Mr. Marcus Obiora Agu | Education | |
| 6. | Prince Ogbogu Asogwa | Economic Adviser on Special Projects | |
| 7. | Ozo Okechukwu Igbonekwu | ICT | |
| 8. | Mr. Richard Chime | Security | |
| 9. | Mrs. Rita Chinelo Mbah | Inter-Governmental Matters | |
| 10 | Mr. Sylvanus Onoyima | Servicom and PIB | |
| 11 | Engr. Uchenna Abel Nwobodo | PDI | |
| 12 | Mr. Victor Oguejiofo Agbo | Agriculture | |
COMMISSIONERS
S/N
Name
Portfolio
Remark
1
Prof. Martin A. Anikwe
Ministry of Agriculture
2.
Dr. Kester Ken Agbowo
Ministry of Budget and Planning
3.
Mr. Mathew Emeka Abugu
Ministry of Chieftaincy Matters
4.
Dr. Jude Agozie Akubuilo
By Jude Orji/Enugu