A Lagos-based Prophet, Babatunde Oyidi, has described the Nigerian police force as the worst in the country.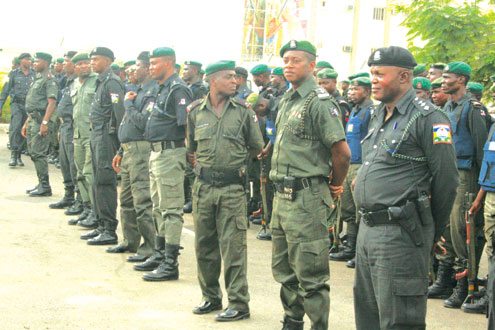 The General Overseer of Elyon International All Christian Praying Ministry at the corporate headquarters of the church in Alakuko during a press briefing said "the Nigerian Police is the worst in the country".
He said: "There are many bad eggs in police force. Bribery and corruption are the order of the day, from the rank and file DPO's, Area Commanders, DCP's CP's Commissioners, AIG's DIG's to the IGP. I want the best for police and the situation in the country needs aggressive prayers.
"Can you imagine last week when I returned from Paris, I went to see a senior police officer at the Police Headquarters in Abuja. When we got to the gate, a Prado Jeep was in front and as soon as the driver gave one of the police officers some cash he allowed him in without being searched.
"Those throwing bombs in the country are being tele-guided by politicians and in collaboration with policemen. Governor Raji Fashola of Lagos State should focus more on police and the LASTMA to effect a change in the security system."
—Oluwole Adeboye