Following the unresolved crisis currently rocking the Performing Musicians' Association of Nigeria (PMAN), the police have barred Admiral Dele Abiodun, former first and second vice presidents, Emma Ogosi and Dr. Zimakoy Ibezim respectively, from entering the association's secretariat.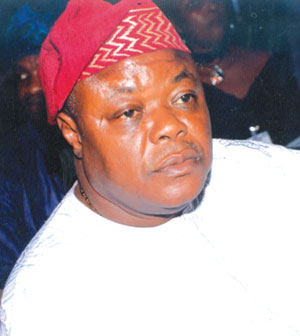 The order, P.M. Eantertainment gathered, was given by the Deputy Commissioner of Police (Operations), Lagos Police Command, following a petition written by the associations' General Secretary, Mr. Idowu Blessing Akinnehin, alleging that the group led by Emma Ogosi, was planning to take over the secretariat by force in the wake of the resignation of Dele Abiodun as president.
The DC was said to have invited the warring factions and during interrogation, the Ogosi-led faction was said to have informed him that they have instituted a suit against the Abiodun-led faction and that another case instituted by Tee Mac was pending before an appellate court.
A source at the meeting told P.M. Entertainment that it was after this that the DC gave an order banning Dele Abiodun, who confirmed to the senior police officer that he had resigned. Alaso banned are Emma Ogosi, Zimakoy Ibezim and others who are fighting over the presidency of the union. They were warned not to go near the secretariat until the court says otherwise. He said whoever tries to do so will be arrested and prosecuted.
After the meeting with the cop, the general secretary, on 21 June, 2011, convened a National Executive Council (NEC) meeting at the PMAN secretariat which was attended by 25 members including Murphy Ven Anthony, King Femi Opalemo, David Olusegun, Attah Brown, Isa Oriowo, Chief Olu Degson Adegun, Robert Udende and S.D. Opuene, among others and arrived at a nine-point communiqué among which is that the purported letter of resignation written by Dele Abiodun is rejected and that the allegation of fraud forwarded to the Special Fraud Unit (SFU), Lagos, against Abiodun did not follow due process and that those who wrote the petition namely Emma Ogosi, Ibezim Okeilo (Zimakoy) and Demola Odetunde, lacked the authority to represent the union and therefore did not act on its behalf.
Also, the purported declaration of Mr. Fred Agbaje that the union had three factions is baseless and that the NEC headed by Ras Ultimate Murphy should go on with the business of the union, among other things.

Load more