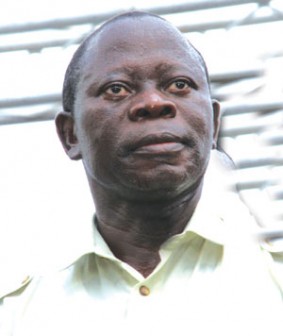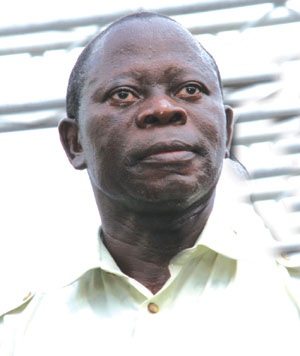 Edo State Governor, Comrade Adams Oshiomhole has described the passing of Justice Anthony Aniagolu, retired Justice of the Supreme Court as one of the saddest developments in the history of the Nigerian judicial system.
The governor made the observation in Benin City, Edo state capital on Saturday while reacting to the death of the legal luminary.
According to a statement made available to the press by Mr. Tony Iyare, Special Adviser to the Governor on Media Affairs, Aniagolu represented the golden era of Nigeria's judiciary.
The era he said, is gone with his demise and retirement of others like Justices Kayode Esho and Chukwudifu Oputa.
Aniagolu, the statement noted, will always be remembered for his remarkable pronouncements and/or judgments that will forever remain a reference point for members of the judiciary, law school students and indeed, anyone interested in judicial matters.
Similarly, Governor Oshiomole also described as tragic the death of Christy Essien-Igbokwe.
Igbokwe, better known as the Lady of Songs, passed last Thursday after she took ill on Monday.
According to the governor, the country has lost one of her finest music and theatre protagonists in the death of Igbokwe, also known as Apeno in the long rested TV drama series, New Maquerade.
Igbokwe would be fondly remembered for all time hits, including Omo 'mi Seun Rere.
Oshiomhole prayed the Almighty God to grant their families and indeed all Nigerians the fortitude to bear the losses of both the legal and music icons.
He urged those the icons left behind to be grateful to God for making them great individuals whose lives are worthy of emulation.
By Yomi Obaditan/Benin City
Load more