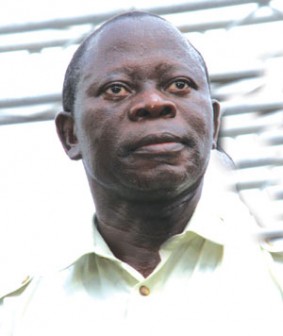 Hoteliers in Auchi, Etsako West Local Government Area of Edo State have lamented the prevailing high cost of diesel, saying it is impacting negatively on the hospitality business.
Some managers of hotels in the area expressed their views in an interview with the News Agency of Nigeria (NAN).
A cross section of them said erratic public power supply, coupled with high cost of diesel had kept some hotels out of operation.
They expressed regrets that the situation had led to loss of jobs by most workers in the hospitality industry in the area. Mr. Musa Aliu, one of the hotel operators, said it cost more than N400,000 to run his hotel on diesel a week, using up to 1,850 litres.
"Because of the high cost of diesel, we had to increase our rates and other charges so as to remain in business.
"For instance, instead of N100, we are selling a bottle of Coca Cola at N200. This is because of the 1,850 litres of diesel we burn weekly to keep the generating sets running."
"It is a pathetic situation. We truly do not enjoy increasing our rates but we are constrained to do so to enable us to remain in the business."
Another hotelier, Martins Odiase, called on the Federal Government to urgently take measures to reduce the price of diesel "since it is obvious that it cannot guarantee steady power supply to Nigerians now."
NAN reports that a litre of diesel is sold at about N170 in Auchi and its environment and the product is not readily available.
"At between N170 and N173 per litre of diesel, you know what it will mean to a hotel which maintains two generating sets, to provide power supply constantly.
"The issue is even if it is only one client that is lodged in your hotel, the generator must be kept running to make such client satisfied, because he will not understand that you have only him at that particular time.
"And the question is, how many hotels in this area can afford this," Odiase said.
Vincent Idode, another hotel manager, said: "If truly the Federal Government is committed to creating jobs as it promises always, then it should not, through its attitude towards infrastructure provision, encourage loss of jobs of people already employed.
"Indeed, some urgent measures must be taken to address the problem of high cost of diesel and erratic power supply."

Load more