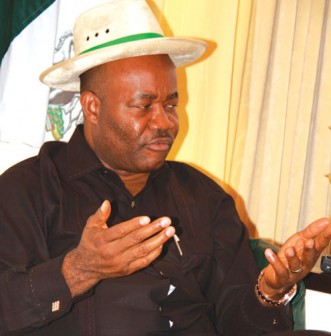 Mr. Uyime Usoro, the Chairman of the Akwa Ibom chapter of the NLC, says it will embark on strike once signals come from its national body over the National Minimum Wage.
Usoro told the News Agency Nigeria (NAN) on Sunday in Uyo that the state government was yet to implement the new wage as promised.
According to the chairman, the government says the delay is due to administrative and bureaucratic problems.
"Whatever that means, we don't know, all we know is that they have committed themselves to pay the new minimum wage and with effect from April."
Usoro urged the government to pay the wage effective from April.
He said members of the congress would not accept "piece meal payment", noting that the longer the postponement of payment, the more the arrears.
"For us, whatever the bureaucratic or administrative reason they have for not paying, we will try our best to be patient but if we get signals from the national body of NLC to down tool, Akwa Ibom will be the first."
The chairman said it was surprising that those who vowed not to work in the public service were today struggling to be employed into the system.
"I think the public service would be better appreciated if the issue of motivation was taken very seriously.
"I think the government should motivate workers at least twice a year and I believe that it will inspire the workers to work harder."