The dream of Usman's parents was for their son to grow healthy and become a great farmer and a family man who can take care of them at their old age.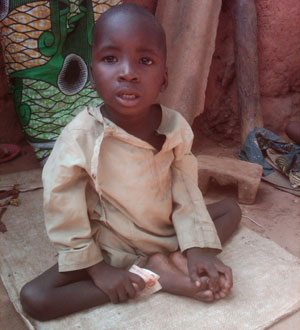 As such they did all they could to protect his health through their local method including stopping him from taking polio vaccines.
They believed the polio vaccine was a ploy for family planning to make their children impotent in the case of male and barren, in the case of female children at their adult age.
Unfortunately, their dream was dashed when it was discovered that Usman had contracted wild polio virus that has now crippled him for life.
His father regretted not allowing his children to be immunised, saying he thought that the campaign for polio eradication was a mere propaganda.
Usman's case attracted World Health Organization's National Primary Health Care Agency and other Non Government Organizations who trooped to Koche, a village in Gwandu Local Government of Kebbi State.
Usman's case was the seventh to be discovered in Kebbi state last week.
By Aliyu Musa/Sokoto

Load more