One of the major headliners of the much hyped maiden edition of Music Meets Runway, Amber Rose, has announced that she will not be in Nigeria next Saturday to host the show.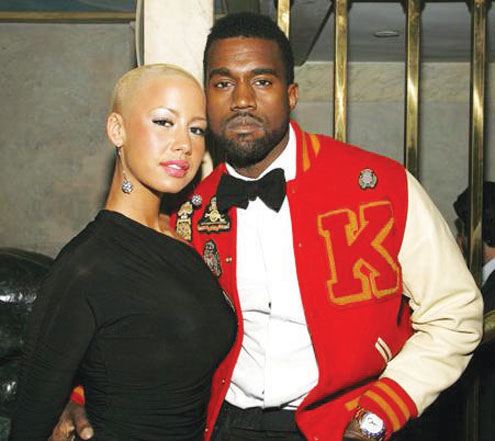 The American sex symbol and model made this known in a tweeter message she posted early Monday morning.
According to the diva, she won't be in Nigeria because she wasn't properly booked. But interestingly, few hours after the news of the tweet message hit the town, the controversial model quickly deleted the tweet on her page, fueling suspicions over her intent.
She had tweeted: Hey my Nigerian Rosebuds, I am NOT booked for anything in Nigeria at all if I'm not booked thru [email protected] then its not real. I wld LOVE to come to Nigeria if u guys really want me there. Pls book me thru [email protected]
However, in a swift reaction, the publicists for the maiden Music Meets Runway 2011 show, The Bobby Taylor Company, expressed shock at Amber's tweet.
In a statement sent to Showbiz Trends, the firm stated that the organiders were in contact with Amber's agents until the nude pictures of the model stalled the consultations.
"Due to recent developments of Amber Rose's nude photos that surfaced on the internet last week, we were in discussion as to what to do about the situation with some of our sponsors who had understandably shown some concern," the statement read.
It continues, "We were still in discussions with our sponsors to accommodate Amber when we read Amber Rose's tweet about her not being booked to host Music Meets Runway.
"Amber has indeed been booked and paid for through a reputable international booking agent and we were as surprised as anyone to see the tweet. This situation is under investigation and details will be passed as more information comes," the statement added
The show, according to the organisers, will still hold without Amber at the Expo Centre of the Eko Hotel and Suites, Lagos.
Apart from fashion, 10 top music stars are also expected to belt out hits on the runway.
Music Meets Runway is an event poised and designed to create awareness for the growth the Nigerian fashion industry has recorded in recent times, and to create a networking opportunity for the fashion industry, fashion journalists, retail buyers and trendsetters.
"We want to assure the public that we are bringing you a great show with some of the most amazing Nigerian artistes and designers and this event will be nothing short of a phenomenal experience," one of the organisers stated.
Amber, 28, has been in the news since last week when her salacious nude pictures circulated on different websites and blogs. She is best known for her high-profile relationships with rappers Kanye West and Wiz Khalifa.
She has said that being with Wiz Khalifa was the best decision she made after going through a rough relationship with ex-boyfriend Kanye West.
She has posed for a Louis Vuitton print advertisement featuring Lamon Coleman's new line of sneakers. Amber has also made cameos in music videos such as Ludacris' What Them Girls Like, Young Jeezy's Vacation, Mary Mary's God in Me, Nicki Minaj's Massive Attack and Fabolous' You Be Killin' Em.
—Funsho Arogundade

Load more