A Nigerian, David Peters, 30, who has defrauded banks to the tune of £636,000 by using 128 different identity cards was arrested by the police in London yesterday.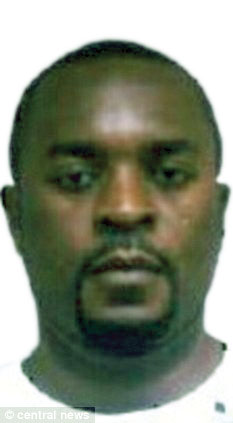 Police investigation revealed that Daniel Peters had in a series of scams duped banks, mortgage lenders and government agencies, disguising with different identities.
The police told a court in London yesterday that David Peters obtained 74 fake licences after applying for them at a string of rural post offices.
The Nigerian also stole £168,575 (N45 million) in benefits from three London councils by claiming to be both tenant and landlord at the same address.
According to the Sun of London newspaper and the Daily Mail also published in London, Peters also got £250,000 (N62.5 million) mortgage for a house in Edgware, North London and another mortgage on a flat in Essex worth £157,495 (N39 million) and also took more than £60,000 (N15 million) from Lloyds TSB in series.
The London police claimed that the Nigerian committed these frauds since 2002 until December last year when they nabbed him.
Peters, also named Oluseyi Jeremiah Adebayo on court documents admitted 29 of the charges of fraud and being in possession of false identification documents.
Police detective Inspector Richard Fisher of City of London said after the hearing: "This is the biggest case of identity theft we have ever investigated. The sheer number of the fake identities we discovered are evidence of how Peters was a full time fraudster funding a life of excess at the expense of others."
Police investigation revealed that Peters was also known as Jerry Alfred Zaandam, Goke Jerry Adeyimi, David Johnson Brown, Kevin Michael Peters, John Donald Nelson, Desmond Brown Jackson, etc.
The police said they have brought an end to Peters day of deceit and warned others who like to act as someone they are not as a means to commit crime.
He is expected to be sentenced tomorrow.

Load more