Rivers State Governor Rt. Hon. Chibuike Rotimi Amaechi says he will soon resume stakeholders' forum, with special focus on professional bodies in the state to make valuable input.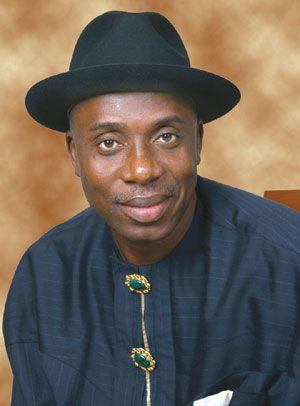 Governor Amaechi stated this today when members of the Rivers State Branch of Pharmaceutical Society of Nigeria led by its Chairman, Elizabeth Ngozi-Odili, paid him a courtesy visit at Government House, Port Harcourt.
According to him, the decision to shift focus to professional bodies is predicated on the resolve to engage professionals in policy formulation and implementation, that would in turn promote good governance.
"I just thought that there was the need to resume stakeholders' forum, but this time deal with the professionals first," Governor Amaechi asserted.
He assured the Pharmaceutical Society of Nigeria in the state of partnership and synergy in areas of procurement and storage of drugs in the health sub-sector, as well as grant them opportunity to render advice on health related matters.
"I have actually met with doctors before, but I have never met with pharmacists, nurses, and I will require their services to formulate our policies," Governor Amaechi said.
Governor Amaechi said the courtesy visit afforded him the opportunity to better appreciate the role of pharmacists in the health sector and congratulated them on the successful hosting of the Pharmaceutical Week 2011 in Port Harcourt.
Earlier, the Rivers State Chairman of Pharmaceutical Society of Nigeria, Elizabeth Ngozi-Odili, had advised government against allocation of stores to drug and medicine traders in Mile One Market and other markets being constructed by government, for according to her, such stores in the open market places do not offer the best condition for storage of drugs and medicine which needs a certain degree of temperature to maintain their potency.
Ms Ngozi-Odili also appealed to Rivers State Government to increase funding of the Task Force on Fake and Adulterated Drugs in the state to perform its role better, involve qualified pharmacists in the process of procurement of drugs in public institutions.
By Okafor Ofiebor/Port Harcourt