Governor Adams Oshiomhole of Edo State has explained how he fought ghost workers and pensioners in the state.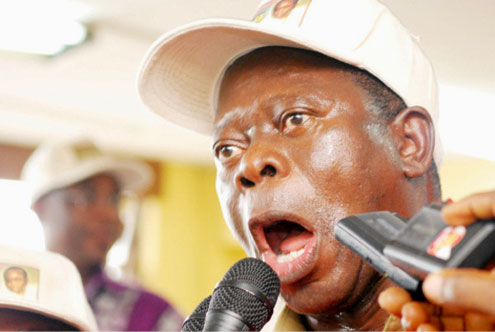 Speaking at the Edo State Technology Day yesterday, Oshiomhole said he used the ICT to achieve the feat.
According to him, personnel and pension administration in the state were driven by fraud-prone, inefficient manual processes when he took over governance of the state in 2008.
Beyond that, he said the state had to contend with the phenomenon of ghost workers and ghost pensioners, in addition to other abuses of the payroll system.
"With the automation of our staff and pension payroll, the administration has discovered the nature and scale of abuses entrenched in the management of the staff and pension payrolls. In addition, the administration has largely eliminated the leakages, while it has made substantial financial savings," the governor said.
The governor added that his government has been able to establish the accurate number of employees and pensioners.
Oshiomhole declared that Edo State has become an ICT state that is technologically driven and it shall not stop until it takes the state to the next level of technological advancement where it will be a pace setter for other states.
"The Technology Day is our own contribution to the development of ICT in the country. It is a forum to reflect on ways to deepen the interface between ICT, governance and development. The forum has continued to attract high-calibre resource persons, who can share with us their accomplishments and experiences in the application of ICT to governance.
"Through our annual Technology Day, we provide an avenue for major players in the ICT industry to showcase innovative ICT products and solutions. This is consistent with our vision to make Edo State a viable and vibrant ICT hub," he said.
The theme of this year's edition is "Repositioning Edo State, Using Technology". Key players in the ICT industry locally and internationally as well as the state's leading partners attended the event.
—Yomi Obaditan/Benin

Load more