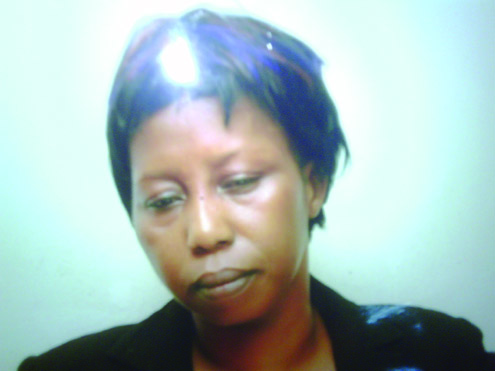 An insurance manager, Chris Oshoko Momoh has been charged to Apapa Magistrate's court for allegedly beating his junior female staff in the company he was the branch manager.
Chris, 40, was alleged to have beaten Mrs. Rashidat Abiona mercilessly at Fin Insurance company's office located at 71 Pyne Street, Apapa, Lagos State, Southwest Nigeria.
P.M.NEWS gathered that Chris was the branch manager of the company before he left the company to Standard Alliance, another insurance company located in Lekki area of Lagos.
It was not certain whether it was because of the assault that he left his former company to Standard Alliance.
Though sources at Fin Insurance linked it to his joining Standard Alliance where he is a senior manager.
But Chris told P.M.NEWS that the arrangement was in the pipeline before the incident happened.
He also denied he assaulted her as she claimed.
The cause of the quarrel between Chris and Rashidat was not yet clear, but Rashidat told P.M.NEWS that Chris invited her to his officebut she declined to go there.
She said he left his own office and came to her office and rained blows on her. It took the intervention of other staff who were around who rushed in to rescue her.
The matter was reported at the Apapa Police Station and Chris was arrested and later charged to court for assault under Section 351 of the Criminal Code 2003.
When the charge was read to him, Chris pleaded not quilty.
The presiding magistrate, Mrs. O. Olanipekun granted him bail in the sum of N50,000 with one surety.
When the matter was slated for trial, the prosecutor, Inspector Anthony Nwaelue told the court that he was not ready for trial because the police wanted to amend the charge.
Defence counsel to Chris, Barrister Paul Ogedengbe opposed to the amendment. He said that before any matter was brought to court, it was assumed that the police had concluded their investigation.
He was overruled by the court which stated that the police could amend the charge as they deemed fit.
Consequently, the court adjourned the matter till 19 July for trial.
— Cyriacus Izuekwe

Load more