Rave hit maker, Jboi, true to the title of his waves-ruling hit entitled Give Me Chance, is really getting his ways and has joined the league of the big players.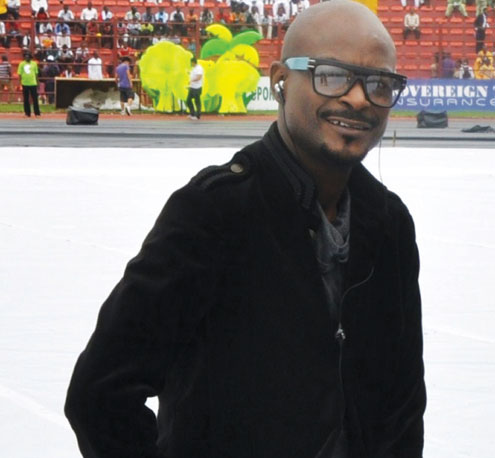 He was launched into the musical landscape years back courtesy of his elder brother and leader of the defunct Remedies group, Eddy Remmedy. It was a good initiation for him as he went solo soon after and the result is his wave-making work released recently on Blinck Records label. The success so far recorded by the work earned the act a place at the opening ceremony of the prestigious National Sports Festival in Port Harcourt last Sunday.
Jboi was the cynosure of all eyes at the event, which also paraded notable acts like Dbanj, home babe Muma Gee and homeboy Duncan Mighty.
Still savouring the success of his highly publicised concert in Ibadan, the Oyo State capital and a highly rated performance for Dame Emmanuella Fashola at the commissioning of Water Ville Lounge, Jboi gave a good account of himself at the Port Harcourt show even to the admiration of the home and visiting crowd.
Speaking after the show, Jboi gave kudos to the President of Blinck Records, Godfrey Iyke Nwosu, who he said gave him the opportunity to showcase his God-given talent for people to appreciate even as he said his best was yet to come.
"I have been craving for a chance to make an impact and am just getting it, by the time I get it fully, Grammy would be the starting point," he boasted.
—Bayo Adetu