Reggae music act, Ras Kimono, will this Sunday thrill music lovers, corporate executives and top media practitioners at a live concert tagged An Evening With The Dub Master.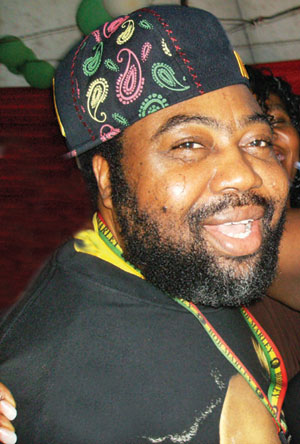 The show, scheduled to hold at the celebrity hangout, Niteshift Coliseum, Opebi, Lagos, is his first major live concert since his return from the United States and it is packaged as a special gig to reconnect the singer with numerous reggae music fans across the country.
"This show is meant to bring back the root reggae music to the consciousness of Nigerians who have been denied such quality genre for a long time," Kimono told P.M.Entertainment.
The Rub-a-Dub style singer said many of today's youths who haven't experienced the real live reggae music will savour the night for a very long time.
The strictly by invitation event will start with a red carpet reception at the expansive courtyard of the Coliseum at 5 p.m,, while the concert itself takes off at 6 p.m. with guest performances by top artistes.

Load more