A seven-man panel of the Supreme Court today in Abuja upheld the death sentence passed on Kano state based Nollywood actress, Miss Rabi Ismaila, by a Kano state High Court and the Court of Appeal in the Kaduna Division, for allegedly drugging and drowning her boyfriend, Mr. Auwalu, in 2002.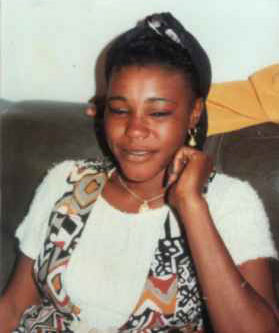 In the lead judgment of the apex court prepared by Justice Francis Fedode Tabai, the court noted that the actress was charged with culpable homicide of the deceased.
It stated that having examined the alleged confessional statements of the accused actress as well as the witnesses' depositions and the records of trial within trial, it did not see any reason to interfere with the decisions of the High Court and Court of Appeal on the matter which concurrently found Miss Ismaila guilty of culpable homicide.
The court consequently affirmed and upheld the death sentence hanging on the actress' head.
Rabi was arraigned before the Kano court in 2002 and charged with the offence of culpable homicide contrary to section 221 (b) of the Penal Code. She was alleged to have drugged the deceased Ibrahim Auwalu, alias Zazu, by giving him a doped Eclairs sweet as a result of which the deceased lost consciousness. The alleged act was said to had taken place on or about 25 December, 2002.
Rabi was represented at the apex court proceedings by Mr. Taiwo I. Taiwo while the state was represented Ms. Binta Lawal of the Kano State Directorate of Public Prosecution.
Reacting to the judgment, Ms. Binta Lawal stated that the state is not celebrating the decision of the apex court, noting that as an agent of Justice, that the Kano State DPP is only interested in justice for the deceased as well as justice for the accused.
Rabi Islaila, a well known actress in Kano, was also a prostitute. The mother of two was popular keeping the company of area boys and commercial motorcyclists known in Kano as Yan Achaba.
She allegedly murdered her boyfriend, Auwalu Ibrahim in 2002 with a chocolate drink and pushed him into the Tiga Dam. The case dragged on for about three years.
In 2005, Justice Haliru Mohammed Abdullahi found Rabi Ismaila guilty of homicide as charged and sentenced her to death by hanging.
The judge held that he was convinced beyond reasonable doubt that Rabi Ismaila also known as Rabi Cecilia among prostitutes, committed the act because she admitted in her statement that she removed N10,000 from the late Auwalu before pushing him into the dam.
Only a few people were aware that the actress appealed the judgement. There were rumours she had escaped from prison while some people believed she had been executed in the prison.
But in 2008, the court of Appeal sitting in Kaduna, presided over by Justice Alkali Ba'aba, upheld the High Court judgement that convicted Rabi Ismaila.
She then appealed to the Supreme Court which upheld the death sentence passed on her today.
—Nnamdi Felix/Abuja
Load more