The Action Congress of Nigeria, ACN, Rivers State Chapter has condemned the submission of the name of Mr Nyesom Wike, the Chief of Staff to Gov Chibuike Rotimi Amaechi and Director -General of his re-election campaign to the National Assembly as the ministerial nominee for Rivers State.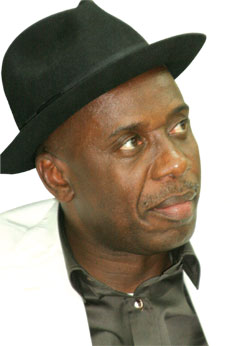 A statement by the ACN, signed by the Acting Chairman, Chief Esuku Esuku and the Publicity Secretary, Jerry Needam, said the nomination of Nyesom Wike, an Ikwerre-man from the same ethnic nationality with the Governor for ministerial appointment is another insult on the sensibilities of other ethnic nationalities in the state.
The statement chided Gov Amaechi for being myopic and extremely selfish by presuming that no other ethnic group exists in the state, stressing that all the juiciest and important political offices within and outside the state are currently occupied by one ethnic group.
The ACN listed the political offices as that of the executive Governor of Rivers State, the Chief of Staff and well over 100 major positions.
"For Amaechi to go ahead to nominate Nyesom Wike as minister on behalf of the state against all odds including the obvious imbalances of his administration simply suggests greater surprise packages coming for the already beleaguered Rivers people," the statement noted.
ACN maintained that the only way Amaechi can reassure that he means well for the majority of Rivers people is the immediate withdrawal of Mr Nyesom Wike as the state's ministerial nominee for lack of mass appeal and support, warning that not heeding the call will engender mass protest by other ethnic nationalities in the state.
According to the ACN, "it's gross injustice, lack of vision and goodwill, faulty political calculation and direct affront on the people of Rivers to create the impression that all the Treasure Base of the nation can afford is the like of Nyesom Wike in the face of overwhelming surge of qualified and internationally acclaimed intellectuals in other ethnic nationalities in the state."
The party said it is another test of the patriotic spirit of the Amaechi-led government vis-Ã -vis his self-acclaimed transparent management of state resources, human and material.
By Okafor Ofiebor/Port Harcourt