A week after the Boko Haram sect threatened to launch bomb attack on the Northern Nigerian city of Kaduna , a bomb exploded late yesterday at Foecados Road, Kaduna an area popularly known as "Obalende".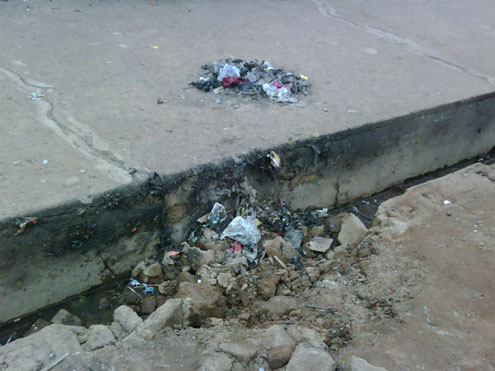 Eye witnesses informed P.M.News that the bomb which exploded at about 11 pm Sunday night was planted in a waste drum close to a residential house on Forcados Road .
Mohammed Aliyu is the son of the owner of the residence where the waste drum was kept . He narrated to P.M.News that the bomb which was planted in the drum could be targeted at the nearby hotel where commercial sex workers and night crawlers lodge.
According to him, some guys have warned earlier that "Obalende" might be the target of Boko Haram for bombing and two weeks after the information , a bomb finally exploded.
Though no case of death or injuries was recorded, the bomb destroyed a motorcycle parked close to the waste drum.
Efforts to reach the Police as at 3pm was futile as the Police Public Relations Officer,Aminu Lawan was not on seat and his phone was switched off.
But the police anti bomb squad was at the scene of the bomb blast but refused to talk.
Kaduna has been a target of several bombings within the last three months. The first one exploded at Mahuta Village near National Eye Centre followed by explosions at Rafin Guza ,Kabala West,Zaria and Magajin Gari.
However, the police anti bomb squad was able to successfully detonate others planted at Narayi-Highcost , Goni-Gora ,Kakuri Bridge and at Mahuta close NNPC.
—Femi Adi/Kaduna

Load more