With the dynamic physical fitness displayed by the Super Falcons at the FIFA Women's World Cup in Germany, the Nigeria Football Federation may recall Thomas Obliers, the physical trainers, back to the team.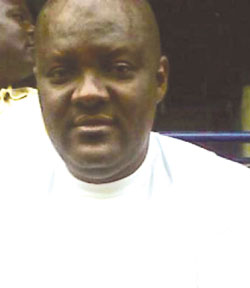 This was disclosed to P.M. SPORTS in Abuja by Chris Green , the Chairman of the Technical Committee of the NFF while appraising the performance of the team.
"We all saw that the players were physically fit in all their games at the tournament. The game against Germany was very difficult for the Germans due to the physical conditions of our girls, if not, the scores would have been higher" Green said.
He added: "Nobody would deny the fact that Thomas Obliers has done well for the team. He did very well. Although his contract ended with the ouster of the team, we may recall him back to the team because we want to maintain what we saw in the Super Falcons at the tournament"
Furthermore, he revealed that the team would resume early for camping in preparations for the Olympics qualifying game against Cameroon on 26 September to ensure that the team is in proper shape to prosecute the two – legged fixtures.
—Francis Achi, Abuja

Load more