Ace gospel singers, Yinka Ayefele, Kefee and other top comedians have been billed to perform at this year's Holy Ghost Christian Centre Prophetic Praise Festival. The praise festival slated for Wednesday 13 to Sunday 17 July, with the theme ' Unquestionable God', according to the Senior Pastor of the church, Pastor Amos Fenwa, is to thank God for sparing the church members lives to witness the second half of the year.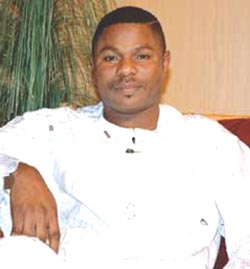 Fenwa said apart from singing and dancing to praise God, the event will be used to pray for Nigeria on the security challenges facing the country, especially the spate of bombings in the northern part of the country by the Boko Haram sect.
On the insecurity in the country, the cleric said: "this country is too important to God to be dissolved in religious or political violence and we continue to pray for divine intervention.
"Before now, some people predicted doomsday but we gathered together at the National Stadium in May and God prevailed.
Others to minister at the event include, the senior pastor's wife Esther, Pastor Lawrence Oyetunji from Dublin, Pastor Dayo Olutayo and other annoited men of Go.
— Paul Sanusi
Load more