President Goodluck Jonathan this morning warned the newly appointed ministers against engaging in corrupt practices.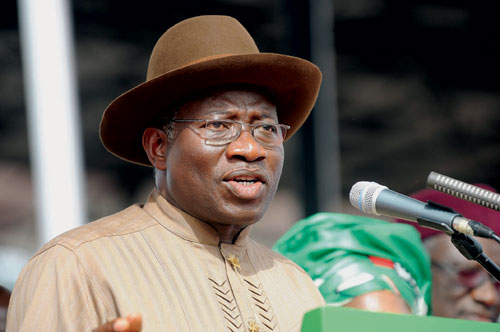 Speaking at the beginning of a two-day retreat for the new ministers, Jonathan said his administration will operate a policy of zero tolerance for corruption.
He told the ministers: "Public funds are meant for public and should be so treated."
The President said he will not protect any of the ministers said to be involved in corrupt practices.
"Neither the Vice-President nor I will offer protection to anyone whose integrity is called to question," Jonathan said.
He stated that Nigerians expect the ministers to deliver quickly on their various mandate.
"I promise Nigerians that I will never let them down," Jonathan told the ministers on his promise to transform the country.
"This should also be your promise," Jonathan told the ministers.
Jonathan said that the anti-corruption agencies have been directed to beam their search light on the ministries, states, federal and local governments.
The two-day retreat which will end tomorrow is to explain to the newly appointed cabinet members the agenda of President Jonathan's administration.
The retreat is being attended by the President, the Vice President, the Secretary to the Government of the Federation, permanent secretaries and other government officials.
—Oluokun Ayorinde/Abuja
Load more