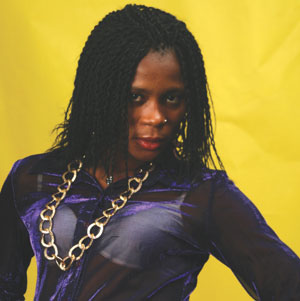 The Nigerian music industry will soon witness the stuff Regina Ray is made of once her debut album hits the market.
P.M. Entertainment can reveal that this pretty artiste who is fast penetrating into the heart of many music lovers, especially those that love Hip-hop and inspirational music, is now making waves with her song, You De Break My Heart.
In a chat, the Edo State-born singer who is married to a French national, revealed that she has been into music for the past two and half years and on why she ventured into music, she said: "I like good music and I always derive joy in singing."
Presently, the audio and video of the work is making waves on major radio and television stations in Nigeria, while club DJs have never stopped making the song one of their favourite tunes to the delight of patrons.
On the message behind the song, Regina Ray revealed that "there are lots of heartbreaks in the land nowadays and I want people to know how to love, hence, the song."
It was gathered that this mother of one had recorded an 11-track album which was produced by Big Switch of Suge Entertainment in Port Harcourt.

Load more