Chief Coach of the Super Eagles, Samson Siasia, has ordered the team's goalkeeper trainer, Ike Shorumu, to scout for more goal keepers from the Nigeria Premier League.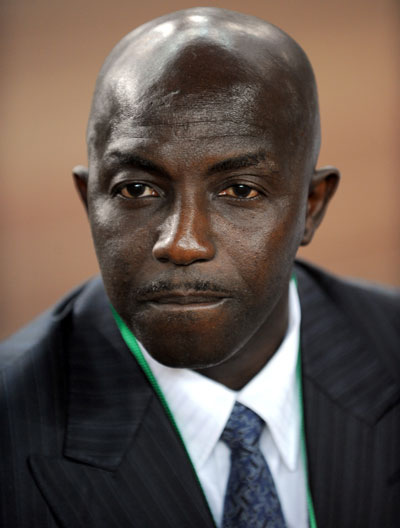 Siasia told 2muchsports.com that henceforth he plans not to invite all the three goalkeepers from Europe, as he builds the senior national team for greater challenges ahead.
"I have told Ike Shorumu to move round the Nigerian League to scout for goalkeepers that are good enough to be invited to the Eagles. I do not want a situation again where the three goalkeepers invited for any national assignment would come from Europe," he said.
The Super Eagles have always relied on Vincent Eyeama, Dele Aiyenugba and Austin Ejide, all coming from Europe for the goalkeeping position.
Siasia also revealed that he does not have immediate plans to inject more home-based players into the current squad of the Eagles. According to Siasia, the local players of the Nigeria Premier League are not well motivated enough for them to deliver very well at the national level.
"These players are not taken care of enough and it is affecting their level of productivity on the pitch of play. Most of them are not paid their sign on fees and allowances. They are made to go through very harrowing experience. How then do you expect them to bring in their best into a team?"
"For now, I will only work with the two I have, Ekigho Ehiosun and Chibuzor Okorokwo, maybe with time we would find other good players that can compete with their foreign counterparts," he said.

Load more