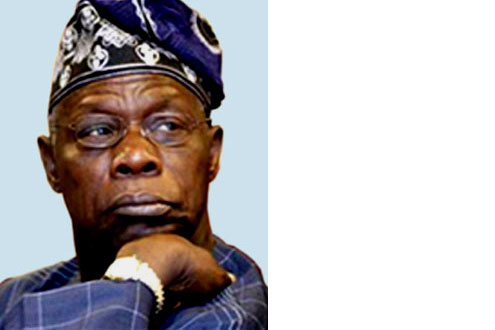 Six years after the vacant royal stool of Olowu of Owu, Abeokuta was filled, crisis is again brewing over who should be its rightful occupant.
One of the contenders for the Olowu chieftancy title, Prince Olutayo Adebiyi Fadairo, has dragged the incumbent monarch, Oba Olusanya Adegboyega Dosunmu, to an Abeokuta High Court in Ogun State, seeking an order of perpetual injunction restraining the traditional ruler from parading himself as the Olowu of Owu, Abeokuta.
In the suit, marked AB/158/2011, the plaintiff also sued former President Olusegun Obasanjo, who is also the Balogun of Owu; Ogun State Governor, Ibikunle Amosun, State Attorney-General, Commissioner for Local Government and Chieftancy Affairs and Secretary of Abeokuta North Local Government Area of the state.
Others joined as defendants are Chiefs S.O. Olaifa, O. O. Oshungboye, S. Ogunlolu, Adisa Adewolu and others.
In a writ of summons filed by his counsel, A. A. Iseolaotan Esq. and dated 2 June, 2011, a copy of which was made available to our correspondent, Prince Fadairo sought a declaration that the selection of Oba Dosunmu on 3 July, 2005 by kingmakers was unlawful, illegal, null and void.
According to Prince Fadairo, the kingmakers had initially appointed him as the new Olowu on 9 August, 2004 in line with the consent judgment of the State High Court dated 21 July, 2004.
He added that any other purported meeting and selection by the kingmakers was in total contravention of the age old tradition and custom of Owu and the Chiefs Law, Cap 20 of the Laws of Ogun State 1978 and therefore wrongful, unlawful and illegal.
The claimant also sought a declaration that with his selection as Olowu, it had become functus officio, thus denying the kingmakers the requisite locus standi to hold any other selection meeting including the one of 3 July, 2005 where the first defendant was selected.
Prince Fadairo asked the court to declare as wrongful and illegal the purported approval given to the selection of Oba Dosunmu on 4 July, 2005 by the State Executive Council.
He therefore prayed for an order of the court setting aside the selection or appointment of Oba Dosunmu as the Olowu of Owu by the 2nd to 7th defendants as well as the statutory approval given by the Executive Council of Ogun State.
The claimant also sought an order of perpetual injunction restraining the other defendants and their agents from recognizing or dealing with Oba Dosunmu as the Olowu of Owu, Abeokuta.
The nomination of new Olowu of Owu in 2005 generated crisis in the state following the alleged surreptitious scheming by some interest groups and influential personalities.
By Abiodun Onafuye/Abeokuta

Load more