The Lagos State government has averted what could have been an embarrassment to it by agreeing to pay staff of Lagos Television, Radio Lagos and Eko FM the new minimum wage package.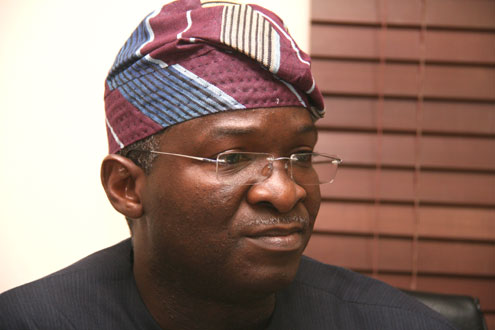 Staff of the stations had wanted to embark on a three-day warning strike last week when the Commissioner for Information and Strategy, Mr. Adeyemi Ibirogba intervened, begging the staff to shelf their strike as government was now ready to 'play ball.'
The state government had defiantly refused to extend the N18,000 minimum wage package which it had started paying others to the media houses asking them to generate funds to pay themselves though government does not pay a dime for the numerous live programmes aired on the stations by the state government.
The stations lose millions of naira by airing government activities free of charge, yet they were asked to generate their own income to meet the new salary increase, while the monthly subvention for Lagos Television is still a paltry N4 million and that of Radio Lagos, N3.5 million.
On 10 July, 2010, the Nigeria Union of Journalists, NUJ and Radio, Television Theatre and Arts Workers Union, RATTAWU on one part and the management of the Lagos Television and Radio Lagos/Eko FM on the other part held a meeting with the new Commissioner for Information and Strategy as well as the Special Adviser to the Governor on Parastatals Monitoring over the non-payment of the N18,000 minimum wage to the affected workers.
A communiqué was issued at the end of the meeting and was signed by all the parties involved and the agreement was that the N18,000 minimum wage would be fully implemented with effect from January 2011 and to be paid on or before 31 August, 2011.
It was also agreed that no staff of the parastatals would be victimised as a result of this struggle for the actualisation of the minimum wage.

Load more