Talks between Labour and Federal Government  aimed at averting the planned three day national strike by Nigerian Labour Unions over N18,000.00 new national minimum wage deadlocked on Monday as the Federal Government insists that it will only commence payment to workers on grade level 07 to 17 in the Federal Civil Service on January, 2012.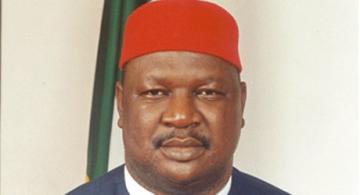 Anyim Pius Anyim, secretary to the government of the Federation at a meeting with leaders of the NLC, TUC and Nigeria Employers Consultative Association NECA, on Monday said there are problems with the interpretation of the National Minimum Wage Act.
Anyim therefore said the meeting with the Labour is not called to negotiate wages or salaries, but to address the problem of interpreting the National Minimum Wage Act.
He said this is because there are no disagreements on the part of the federal and state governments on the payment of the N18, 000.00 minimum wage. "In order to be sure that we act within the law, is that we pay levels one to six, which we have provided for in the budget, then as we process this year's budget, we provide for relativity principle from levels seven to 17.
Then from January we will pay that one. The whole idea is we have to act within the law", Anyim told the Labour leaders.
He however said that the federal government is ready to implement the new minimum wage for the level 01 to 06 in its employ.
The SGF who called for understanding on the part of the labour unions said workers must understand the peculiarities of each state and local government area.
Anyim, called for understanding between the parties and understanding of the peculiarities of each state and local government.
But his appeal fell on deaf ears as the leaders of the NLC and TUC, after a closed-door session, vowed to proceed with the three-day strike, just as they asked the Federal Government to make emergency appropriation as it did with the release of about N100 billion for the Independent National Electoral Commission (INEC) ahead of the 2011 General Elections.
The Labour Unions have said the strike, slated for July 20 to 22, 2011, will be the "mother of all strikes."

Load more