For many that attended Ras Kimono's Sunday 10 July's special concert tagged A Night With The Dub Master, it will remain indelible in their minds. Despite the heavy downpour that nearly shut down Lagos all through that day, many music lovers, especially fans of the America returnee reggae star, stormed the celebrity hangout, Niteshift Coliseum, Opebi, Ikeja, venue of the show.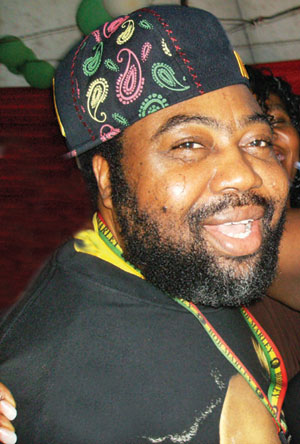 The show started three hours behind schedule as the red carpet reception, planned to precede the main concert, was aborted due to the driving rain. But by 9p.m when Kimono, in full Rastafarian regalia, stormed the stage with his Massive Dread band, it was another four hours of fun.
Apart from evergreen songs from his rich repertoire, Kimono used the night's opportunity to perform songs from his new album like Veteran and Wicked Politicians, which elicited wild response from the guests.
The show was Kimono's first major live concert since his return from the United States and it was packaged as a special gig to reconnect the singer with numerous reggae music lovers across the country.
"This show is meant to bring back the root reggae music to the consciousness of Nigerians who have been denied such quality genre for a long time," said an elated Kimono.
The Rub-a-Dub style singer said he was honoured to see celebrities and top artistes defy the rain to honour him with their presence.
—Funsho Arogundade

Load more