The newly appointed Minister of Sports and Chairman of National Sports Commission, Alhaji Suleiman Yusuf, has described as outrageous the N120million spent on electricity and water bills by the management of the Abuja National Stadium.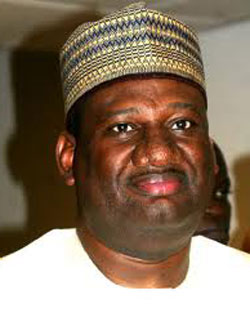 Yusuf who was on tour of the stadium yesterday queried the rationale behind the annual spending of N60million on electricity and another N60million on water bill by the National Sports Commission, NSC at the National Stadium complex in Abuja and yet the stadium cannot generate reasonable revenue in return.
"I see no justification in spending N60million on electricity bills and also the same amount on water bills while the stadium is not generating reasonable revenue to the government," he queried.
He added: "In the future, the facilities will be managed to generate revenue for the government through Public Private Partnership, PPP, so as to reduce the burden of high cost of maintenance on the government."
The Minister was also not happy with the maintenance of the stadium, saying that though the complex can be rated as first class, the same cannot be said of the facilities in the area of maintenance, which he rated poorly.
"What I saw today at the National Stadium are first class facilities that are poorly maintianed, it is third class and we will definitely improve on the maintenance of these world class facilities" Yusuf said.
Meanwhile, the new minister has assured stakeholders in Nigerian football that he would leave nothing to chance in ensuring that the lingering crisis rocking the game is resolved as soon as possible.
"Cases can only remain in court because the different stakeholders allowed them to be in court. This crisis has been the misfortune of football in Nigeria and I can use my position to end the court cases. I have the advantage that I can sit down with all the stakeholders in a roundtable where the problems will be sorted out of court if they are genuinely committed to the development of the game," Yusuf said.
—Franchis Achi/ Abuja

Load more