Contemporary gospel music act, Sammie Okposo has made history as the first Black artiste to be signed by TMG Records, a wholly-white owned and managed record label in Oklahoma, United States.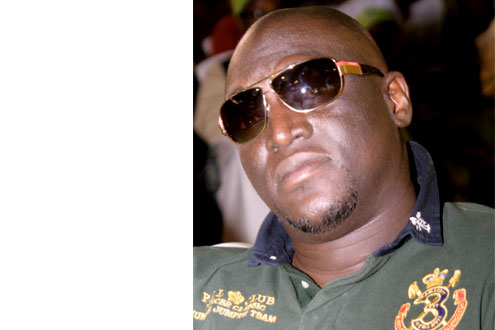 According to a statement made available to Showbiz Trends by his publicist, Media & Marketing Experts (MME), Okposo bagged the international record deal on the strength of his re-definition of contemporary gospel music in Nigeria and Africa.
The deal has been described as a legendary one by Okposo's Business Development Manager, Tony Nwakalor of YES Records.
Meanwhile, the label has announced 15 August as the official press conference in the US where Okposo will be unveiled and details of the record deal made known to all by the Tate Music Group, TMG, executives. Showbiz Trends learnt that the first project that will be carried out by TMG Records is the release of Okposo's new album, The Statement into the international market.
Kevin Bond, multiple Grammy Awards winner, has been contacted to re-produce the album. Also Okposo will assist to infuse African flavour into the new work.
The label is said to be talking with the managements of different international artistes like Chevelle Franklyn, Mary Mary, Israel Houghton, Kirk Franklin and Deitrick Haddon for possible collaborations on some tracks on the album. "The deal to release my album internationally and find it in every music store across the world is a welcome development but it doesn't mean my previous albums were not sold outside Nigeria. Just that it was on a small scale. We believe the new deal will open more doors and boost our image internationally. It is long overdue," Okposo said.
Meanwhile, Okposo's new video, I Go Dance has been released. The new video was directed by fast rising video director, T-Frizzle with artistic direction provided by Sammie Okposo.
The likes of Daddy Showkey, DJ Gosporella, Duby, members of D-X Generation Band and Zamar's Entertainment act, J'odie made appearances in the video.
—Funsho Arogundade

Load more