At a time when residents of Kano state are beginning to get scared over the rumoured infiltration of the dreaded Boko Haram members into the ancient city, the Police Headquarters made visible changes in the Kano Command with the posting of a United Nation Peace-keeping expert, Ibrahim Kpotun Idris, to man the affairs of the police in the state. The recent exodus of people from Maiduguri in Borno state where the Boko Haram are holding sway, has raised fear and apprehension among residents of Kano state. In fact, our Correspondent observed that top politicians and opinion leaders in the state are declining from commenting on any issue pertaining to Boko Haram, apparently for fear of being penciled down as target by the dreaded Islamic sect that have declared war against security agencies, politicians, government and government establishments.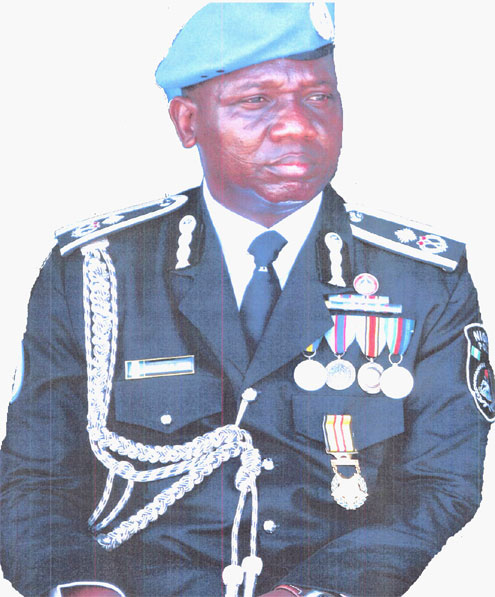 Though the Boko Haram has not made any presence in Kano, the apprehension remains palpable as residents are seen discussing security situation in low voices. The consciousness is felt more within the Sabon Gari axis, pre-dominated by non-natives as rumours fly that could the Boko Haram penetrate Kano—Sabon Gari would be a major target. However, our Correspondent reports that the ancient city enjoys huge security presence as all the security outfits in the state have engaged in serious patrol and surveillance. Men from the State Criminal Investigation Department, SCID, of the Police and their counterpart from the State Security Services, SSS, are mixing with the public for effective intelligent gathering.
Addressing journalists on Wednesday, 20 July, the new Commissioner of Police, Ibrahim, solicited for the support of the public, state government and relevant agencies as he maintained that his mission was to stabilize security situation in Kano through effective community policing. Part of his projects is to expand the horizons in the art of crime prevention by ensuring participatory partnership with the communities from the grass root areas to the highbrow axis. Ibrahim who assumed duty on Monday, 18 July, promised to improve on the deployments and developments he met on ground, while laying emphasis on his resolve to invest more on intelligence gathering.
"Our approach to issues would be community-based. To tackle the Boko Haram threat and other security challenges, we are working in a more pro-active and preventive approach; as we are prepared to work with everybody and relevant groups to achieve a crime-free society." The peace-keeping expert also gave an insight on how Nigeria Police officers achieve success in international assignment, "There at the United Nations, we have all the resources to work for effective result. You see, in the concept of management, you utilize the resources at your disposal. This is our country, we will utilize whatever resources we have efficiently; and we are going to record maximum output."
The new Commissioner of Police also paraded 10 suspected criminals arrested at different times for criminal conspiracy, armed robbery, receiving and buying stolen properties and possession of prohibited fire arms. Exhibits recovered from them include two revolver pistols, 10 rounds of 9.6MM Live Ammunitions, a Cam HP Camera and assorted stolen properties.
Born on 15 January, 1959, Ibrahim who hails from Bida in Niger state enlisted into Nigeria Police Force in 1984 as Cadet Assistant Superintendent of Police. In his 26 years in service, Ibrahim has held many appointments at home and in the international security circle. He was Coordinator, UN Police operations UNMIL, Liberia; Coordinator, UNMIT, Timor-Leste. Upon his return to the country on April this year, he was posted to the Luis Edet House, Force Headquarters as Director, International Peace-Keeping Operations in the department of Operations. Promoted to the rank of Commissioner of Police on February, 2011. His posting to Kano marks his first assignment as Commissioner of Police manning a state. He succeeded Alhaji Tambari Yabo Muhammad who has since assumed duty as Commissioner of Police in charge of Imo state.
By Maduabuchi Nmeribeh/Kano

Load more