The police at Olosan Division, Mushin, Lagos State, Southwest Nigeria have arrested a 36-year old housewife, Toyin Sodiq Olaomo, who abandoned her eighth child in the ceiling of her residence to die.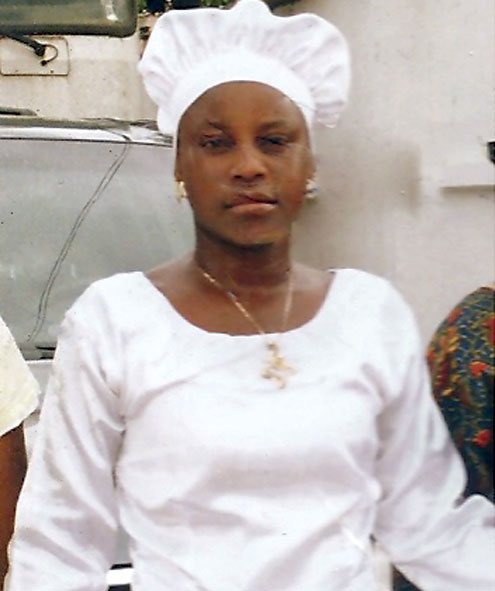 P.M.NEWS learnt that Toyin abandoned the three-day old baby girl on Monday while she was picked up yesterday and detained pending the out-come of police investigation into the incident.
A resident of 353, Agege Motor Road, Challenge, Mushin, Lagos, Emmanuel Adebiyi Osho, who reported the matter at the police station, told our correspondent that in the early hours of Monday, he heard a strange noise from the suspect's room.
But when it was morning, Toyin told her curious neighbour that it was a minor disagreement between her and her husband that caused the uproar.
"She claimed her last born sustained an injury on the leg and showed me a bucket full of blood," Osho said.
Osho added: "However, we later discovered Toyin's dead three-day- old baby girl soaked in blood inside a polythene bag in the ceiling of the fifth floor of our house. I called the attention of the landlord, Tajudeen Adedapo Salami, who followed me to the police station to report the incident."
The police came immediately and arrested Toyin who is now undergoing interrogation.
When the police went to Ladipo Market, Mushin where Toyin's husband, Sodiq Olaomo sells spare parts, he could not be located. None of his colleagues at the market knew his whereabouts. He was, however, arrested this morning.
The husband's initial absence fuelled suspicion because Toyin reportedly told the police that her fleeing husband was aware of what led to the incident.
Our correspondent was not allowed to speak to the woman to know the motive for her cruel act.
A source at the police station informed P.M.NEWS this morning that the police are trying to establish whether the abandoned baby was a foetus aborted by the woman or that she gave birth to the baby naturally but allowed her to die in the ceiling.
—Dedeigbo Ayodeji

Load more