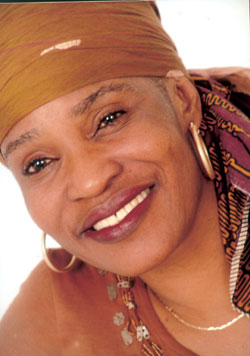 Stella Monye, a frontline female artiste in Nigeria popularly referred to as Her Excellency by her professional colleagues, recently lost her 80-year old mother to cancer of the uterus.
Mrs. Alice Monye, it was gathered, had been staying on and off with her daughter and was reported to have stopped that in the last three years after an advice so that she could pay closer attention to her ailing mother. She is survived by other children and grandchildren, while burial arrangement is yet to be concluded.
Speaking on her Huk Up show, Stella it is at the level of going on television even though she wanted to keep it under wraps.