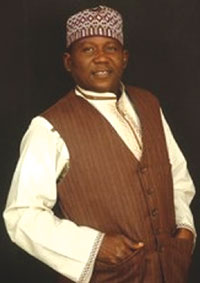 Alhaji Wasiu Kayode As-Sideeq will on Thursday, 28 July, 2011, formally unveil his new album dubbed Adua Mi as well as celebrate his 25 years on stage.
According to the frontline Islamic musician and awards winner, the event, which promises to be carnival-like, will hold at the Banquet Hall of the Lagos Airport Hotel, Ikeja.
With over 20 hit albums to his credit, Baba n'Waka, as he is fondly called, told P.M. Entertainment that apart from the album launch and anniversary, awards will be given to deserving members of the public who have in a way, contributed positively to the development of his career.
To add glamour and value to the event, according to him, are renowned Islamic scholar, Alhaji Sheik Muideen Ajani Bello as the spiritual father of the day and Alhaji Wasiu Ayinde (K1), as chief host. Alhaji Nojimdeen Korodo and Alhaji Fatai Yusuf (Oko Oloyun) are the hosts at the occasion to be anchored by ace broadcaster, Alhaji Rasaq Aremu Gawat.
Wasiu As-sideeq has dished out smash hits which include his debut, Sharia Is The Answer, in 1988, Egberun Meta, Pase Ayo, Ta L'akobi Olorun? Eru Olorun and Consider Me, among others.
—Kayode Aponmade