The Sun newspaper in England, quoting an upcoming Channel 4 documentary titled 419: The Internet Romance Scam, has recounted the travails of British love-hungry women, who fell for Nigerian scammers preying for victims on dating websites.
One of them is a former air stewardess who lost her £50,000 life savings to a Nigerian scammer.
Divorcee Brenda Parke, 62, believed she was in a phone and email relationship with a blond 46-year-old Dutch widower called Bradford who claimed he was living in Birmingham with his 14-year-old daughter.
But he was really a conman in the Nigerian city of Lagos.
After a month, he claimed he and his daughter had been in a car crash while on a business trip to Africa.
Brenda wired £9,000 for "hospital bills" then £40,000 for "flights" back to the UK, but she went to Birmingham airport and no one arrived.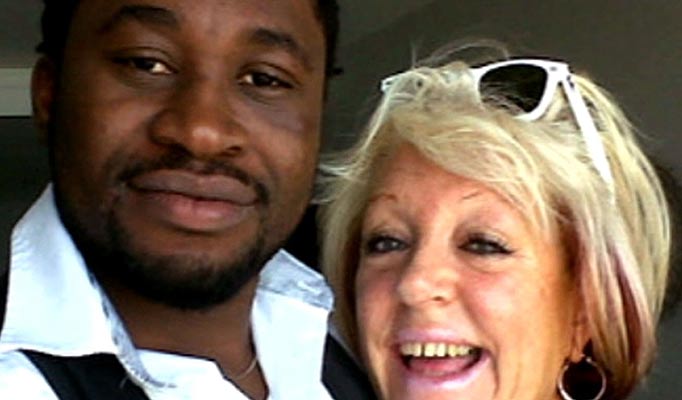 She says: "My conscience would not let me leave a young girl in that situation so I sent the money."
Brenda reveals her cautionary tale on Channel 4 documentary 419: The Internet Romance Scam – named after the number for fraud in Nigeria's penal code.
Producers later flew to Lagos to interview reformed fraudster Felix Ekpa, who explains: "You put a picture on the website, an age, a profile, but nothing is real.
"When a woman emails, you get them to chat then throw in that you are having problems – been in hospital, a car crash (Felix laughs), an armed robbery, cancer… "
Desperate to believe "Bradford", Brenda, from West Sussex, had driven to the Birmingham address he had given. But a postman told her that no one of that name lived there.
She says: "I was now in a dreadful state – not eating, not sleeping, alone and scared. I felt overwhelmed by my own stupidity."
A second woman, known only as Caroline, tells the show, screened next Friday at 7.30pm, how she was duped by a man calling himself Sabastine who posed as a Greek-born Brit working in Nigeria.
Furniture painter Caroline, 55, of Tunbridge Wells, Kent, says he later confessed his TRUE identity as a Nigerian called Steven – and insisted he was in LOVE with her.
Caroline, feeling vulnerable after the death of her mum, flew to South Africa to share a holiday with him.
She tells the show: "At the airport he had tears in his eyes and I did too. It was really exciting, like Christmas when you were a kid."
They rented a flat in South Africa for three months and she later flew home – before investing £30,000in supposed oil deals in Africa which police believe never existed.
Amazingly a relationship by phone still continues – as Caroline struggles to meet her bills. She admits: "Sad, isn't it, so late in life? It's insanity."
Load more