A storey building on 7 Ebun Close, Abule-Oja, Yaba, Lagos, Southwest, Nigeria, was gutted by fire today.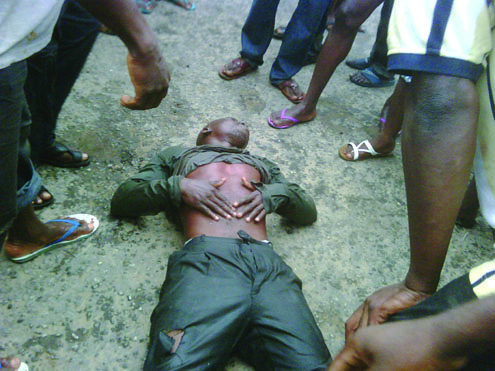 Source told P.M.NEWS the fire started at about 10 am, though added that the fire has caused power surge.
The source who begged for anonymity said: "I learnt that those living on the ground floor complained that some of the home appliances were shocking them and they sent for an electrician but the no fault was detected.
"The next thing we heard was that people were shouting for help. I gathered that the fire started from one of the flats on the upstairs."
The fire which razed the whole first floor of the building was later brought under control by the fire service men from Yaba College of Technology and Lagos Fire Service and Safety.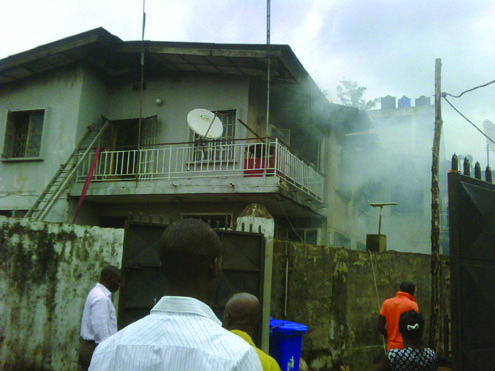 Load more